The incompatibility between married couples will be a valid cause of divorce in our country. This is stipulated in a bill that was approved last week, in the 1st debate, with a total of 30 votes in favor, in the Congress. The initiative was raised by the deputy of the Frente Amplio, Edgardo Araya, during the previous period.
"It is a reform that has been discussed for many years in our country to eliminate requirements and obstacles that currently exist, making it impossible for people who want to divorce to do so. Civil marriage is based on the free will of the spouses to marry but, for divorce, there are very specific causes. Then, there is only the possibility of divorce if a contentious cause is alleged as a fault, violence, seviction, adultery, attempt on the other's life or, if not, the other option is by mutual consent or by a de facto separation of 3 years", explained deputy José María Villalta in the program 'Nuestra Voz' (Our Voice).
The project file 20,406 adds a subsection to article 48 and amends article 49 of the Family Code, law 5476, of December 21st, 1973, law for the claim of the autonomy of the will in the divorce process.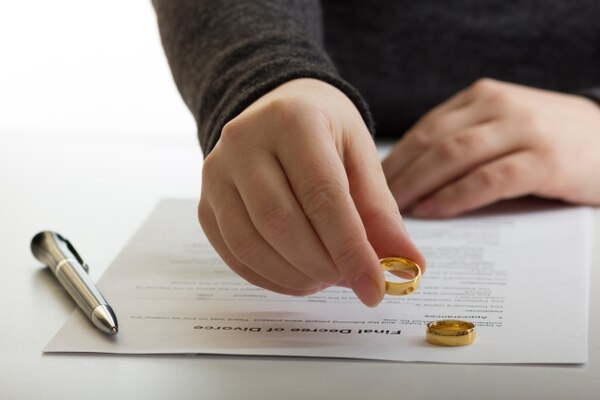 The divorce application may be made after 6 months of life in common and may be without the mutual agreement of both parties. "What happens is that if today a person is married and no longer wants to be married but the other person does not want to sign the papers, they are trapped and forced to maintain a link against their will. Then couples end up forcing contentious complaints to obtain a divorce", Villalta said.
The Family Code establishes 8 grounds for divorce at present, including adultery, an attack by one of the parties against the life of the other, absence of any of them, among others.
The legislator commented that what the project is looking for is to add a non-contentious cause where it is not required that there is a lawsuit or a guilty spouse. This initiative had its 2nd debate last Tuesday.
In the case of marriages for convenience where a foreigner seeks to obtain Costa Rican citizenship, Villalta explained that this law is unrelated because in those cases the couple can then sign the divorce by mutual consent, even the day after they were married. "There is legislation that allows annulment of these marriages when it is demonstrated that there is fraud but it is not related to this issue", the deputy concluded.