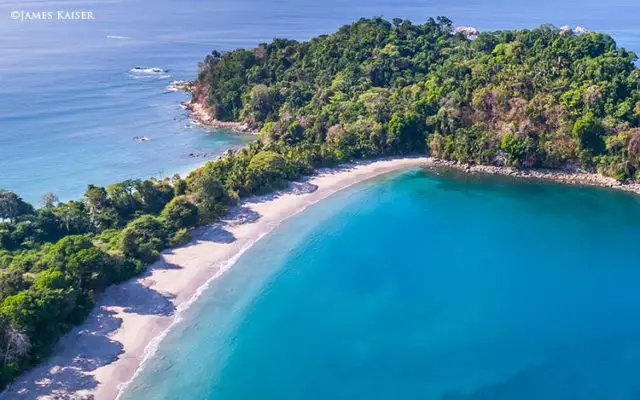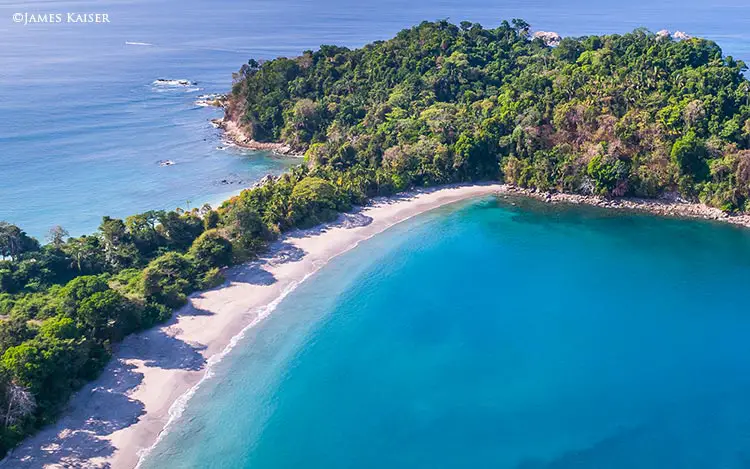 If you love nature and ecological tourism, Costa Rican beaches are your best destination that is why in this article we will mention six beautiful beaches located in the province of Puntarenas, which are waiting for your visit.
On these beaches, you can enjoy the tranquility of the sound transmitted by the sea waves, or take part in exciting activities such as surfing, snorkeling or nature trekking, also the hospitality of the Ticos. Also, here you will be amazed by the beautiful natural environments full of exotic animals and plants.
1. – Playa Tambor.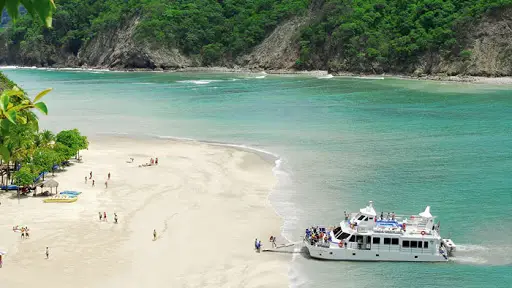 Also known as Bahia Ballena because of whales frequent these waters are one of the most popular beaches for tourists visiting Costa Rica. This is due to the tranquil, easy-going atmosphere of the place.
One of the favorite activities of visitors on this beach is snorkeling in its crystalline waters which allow you to enjoy a beautiful view of underwater marine life. Another of the popular activities that you can do on the coast is pilates and yoga. This beach is easily accessible by car, also has a wide variety of cozy hotels. Tambor is a perfect option for a family getaway.
For fishing enthusiasts, this is a world-class sport-fishing destination. Professional operators will take you to the best corners in the Pacific or the Gulf of Nicoya. If you do not want to spend a lot of money, you can go on a fishing trip in "panga", which is a small traditional fishing boat that is used in the villages.
2. – Playa Santa Teresa.
This is the ideal dream location for surfers and is on the list of the best beaches in Costa Rica to practice this sport because of its spectacular waves. But if you are not a surf lover, do not worry, Santa Teresa beach offers you another option, this is hiking, here you can discover the routes of the Cabo Blanco Natural Reserve, which is 5 kilometers away with beautiful landscapes ideal for taking photographs and breathing pure air that will make you forget all your worries of everyday life.
How do I get to this beach?
To get to Santa Teresa Beach, you have to take a boat from Paquera. The journey takes a little over an hour, bordering the Nicoya Peninsula.
3. – Playa Hermosa.
Beautiful beach, very close to Santa Teresa beach, it is also ideal for surfing. So much is its fame that the Quicksilver International Surfing Championship is held here in August. A fact that you should keep in mind is that this beach has almost no lodging options that is why we recommend you go to the town of Jaco, there you will find great offers of hotels, restaurants and tourist centers.
We also recommend you visit the Manuel Antonio National Park; it is only 45 minutes from this beach, and enjoys a guided tour in one of the most beautiful parks in Costa Rica.
4. – Playa Puntarenas.
The first thing you should know about this beach is that it has an important fishing port but also serves ferries and cruises that cross the Pacific Ocean on its way to the Panama Canal. If you like activities that increase your adrenaline, here you can walk on suspension bridges, an experience that will be remembered your whole life.
If instead, you like quieter activities we recommend enjoying a good coffee or refreshing juice in stands that are located along the beach or on the Paseo de Los Turistas, where you will appreciate first-hand the local culture.
5. – Playa Manuel Antonio.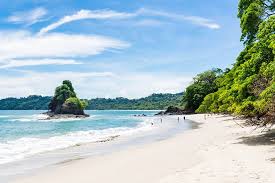 If you are looking for an ideal beach to dive into, Manuel Antonio is perfect for this activity and it has a magnificent coral reef offshore. Here are located several trails that will take you to the Manuel Antonio National Park. This beach is considered a tropical paradise for its white sand and crystal clear turquoise waters, besides being always among the best beaches in all Central America.
6. – Playa Uvita.
It is located in the south of Dominical and is one of the most pristine beaches of Costa Rica. Its water is crystal clear and you can easily see the bottom of the sea because the waves are soft and calm. This beach is part of the Marino Ballena National Park, so to enter you must do so through the park. If you wish you can hire a tour guide who will give you a tour of the Park. You can also enjoy activities, such as diving or horse riding. In the vicinity of this coast, you will have several alternatives for lodging and dining options.