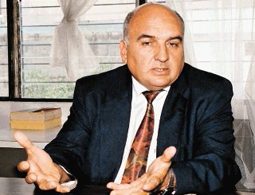 by TCRN Staff
Vladimir de la Cruz withdrew his resignation as the Costa Rica ambassador to Venezuela and will continue in his position until the end of his current term on 30 April, Foreign Minister Bruno Stagno confirmed.
TIP: Get our latest content by joining our newsletter. Don't miss out on news that matter in Costa Rica. Click here.
De la Cruz submitted his resignation last December, which would have taken effect on 12 January.
The former Democratic Alliance's presidential candidate believes he can continue in office on that the personal reasons for which he had resigned were overcome.
The ambassador emphasized that the time since his alleged resignation until his return to the Embassy in Caracas will be taken as leave without pay, until 9 February, when he will be back in the office.
Technically, his resignation, though announced, did not materialize, said Foreign Minister Bruno Stagno, who said he was satisfied with the work of the politician, who took office in 2008.
"Fortunately he has withdrawn his resignation letter and we are very willing to see him continue in Caracas," Stagno said.