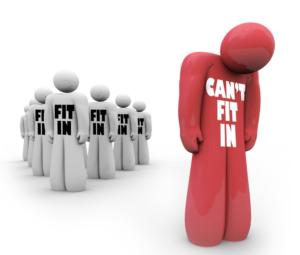 Culture shock is a common occurrence for people who relocate. Culture shock has varying degrees of how it affects people depending on their overall expectations and tolerance levels. Culture shock refers to the feelings of anxiety, disorientation, surprise; uncertainty, etc… felt when people are outside their social or cultural comfort zone.
Culture shock typically happens in stages:
1)    First, there is the honeymoon stage a time when one feels excitement about everything going on around them. Any differences in culture are seen in a romantic light. The scenery is different, the food is great, the people are nice, and so on.
2)    Second, comes the negotiation phase which tends to occur a few weeks after arriving and directly after the honeymoon phase. This can also be considered homesickness, a time when one longs for things, places, familiarity, and people from home. Mood swings and depression are common in this phase.  This phase warrants several different outcomes:
a) One finds it impossible to integrate and one rejects the host culture, becomes isolated, and usually flees the host culture. This is considered the Rejector group which is the most common.
b) One completely takes on the host culture and integrates, and usually stays living in the host culture forever thereby losing their original culture. This group is called the Adopter and is the least common occurrence.
c) One maintains their own culture and accepts completely the host culture creating a blend and balance of the two. These are usually the most adaptable people and can live almost anywhere. This group is known as the Cosmopolitans.
3)    If an individual can survive phase two then they make it to the adjustment phase three in which one no longer notices the differences between the home culture and host culture, because the host culture has now become so normal.
4)    If one returns to their home culture after significant periods of time the reverse can happen which is called reverse culture shock. This sometimes can be a stronger emotion than the original shock. Often people view their previous state in a nostalgic way and one misses the host culture. An individual can feel nostalgia even if they have had a negative, unpleasant, or didn't enjoy the experience because sometimes it is romanticized upon returning home and experiences the differences again.
If someone is considering moving to Costa Rica, it might be a good idea to spend some significant time here in the country to be sure it is exactly what one expects it to be and want. Many people who move here on a whim, suffer and then move out within a year.
There are some strategies to overcome culture shock so the transition can be an exciting, positive experience. In order to counter culture shock one can:
Realize that life as you know it is going to change drastically. Every aspect can change. Knowledge is power and when one knows something is coming then they can better prepare mentallyfor the change even if one has no idea exactly what to expect.
Be proactive and try and make an effort to understand and accept the differences.
Embrace one's home culture as well as the host culture, use cultural exchanges to look for similarities instead of dwelling on differences. The more people travel the more they will realize that people in general despite their differences are really fairly similar in the basics.
Know one's own culture, history, etc… because people will ask about it and challenge it, be prepared to answer questions.
Make an active effort to learn as much as possible about the host culture.
Try and research about social life in the country to avoid embarrassing situations.
Know oneself,  limits,  personality traits, and how to cope with adversity.
Do not take on a victim mentality and try not to complain at least openly, it will only affirm any negative thoughts one may be having, and the locals won't want to hear it.