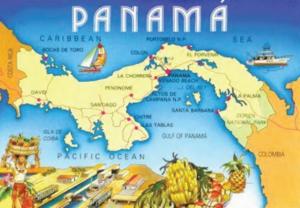 A stone's throw away from Costa Rica is the doorstep of Panama. The land of hats and canals, of hammocks and clear waters. Some argue that Panama is the link between the western and Hispanic world due to its great trading links whilst others say it possesses unique charm that separates it from the rest of the world. To those residing in the eastern world, Panama may spark up images of the grand 'Panama Canal'…and without a doubt, it is perhaps the country's biggest claim to fame.
Similarities can be found amongst most Central American countries, however, differences are sometimes more evident. Panama unlike Costa Rica is perceived as the brochure perfect 'beach' holiday. The turquoise waters, meandering over-water guest huts and varied colours of fabric hammocks are what tourists are something surprised to find in this less published 'beach' holiday destination. I say this bearing in mind the stereotypical images of sun lovers' destinations such as the Caribbean, the Maldives or Thailand. Panama is often visited for its culture, it's richness of authenticity, it indigenous tribes and untouched rainforests so it would come as a pleasant surprise to know it homes so much more.
Travel to Panama is relatively easy from Costa Rica. Though the Pan-Costa Rican border leaves a lot to be desired (with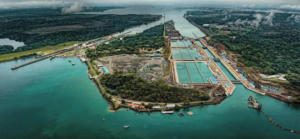 regards to infrastructure), road tripping is the most popular mode of travel due to the easy accessibility and it's relatively low costs. Not interested in driving yourself? Then take one of the main international bus companies, Tica Bus and Panaline serve the most direct routes to Bocas del Torro and Panama City. It is a 16 hour trip but is completely with no stop offs.
Money should be the least of your worries on a trip of this sort as it is affordable. Do take into account the additional costs of dining out and accommodation but overall, if a resident of Costa Rica, visiting Panama can be done within a restricted Latin American currency based budget. Be sure to convert your currency from US dollars (or Costa Rican Colones) to the Panamanian Balboa with conversions of currency equalling almost the same in comparison. Be sure to indulge in a Panama Cerveza or Balboa for less than $1 accompanied by a meal at around $2.50.
A trip to Panama is incomplete without visiting the following areas which may be of interest to the average tourist. Starting off in Panama City (further south), explore the cities casinos and experience its night skyline. Following on, a day trip to the Panama Canal goes without saying, it is the hub of international import/export activity and is a spectacle in itself. It connects the Atlantic Ocean to the Pacific and is a marvel not only for its imposing man-made structure but it's surrounding forests home some of the rarest natural habitats. Moving north, travel to the region of Boquete for its exquisite coffee plantations, the Volcan Baru and wildlife observing. If you fancy further integration with nature, then a visit to the Coiba Island to the west might be appealing to you. Turtle conservation is an avid activity in this area and tropical sea snorkelling is a popular attraction. The Cloud Forests of Sendero Los Quetzals, might hint sightings of quetzals within its name but is also home to a variety of other bird life popular with bird watchers. Last but not least, if you are looking for a party vibe, then Bocas Del Torro further north would be the perfect host before concluding your journey. Youth from neighbouring countries (including Costa Rica) flock to the seaside resort for some beer and beach filled days. I advice starting from the south and working upwards as this makes the return home shorter. In my opinion, the longer part of the journey should be endured when you are entering a country and are eager to see and experience new things which make the journey less strenuous.
It would seem a shame not to experience Panama when it is just a stone's throw away. With its border with Costa Rica reminding you that you aren't too far from home yet a varied landscape reminding that you are far enough, you have little reason not to visit this fantastic country.
By Jaz Chopra