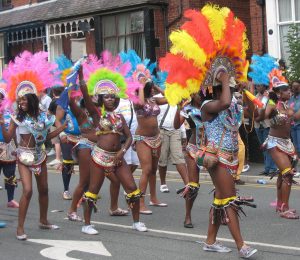 The Costa Rica News (TCRN) – Everything is ready for this Friday when all hips will move to the rhythm of Carnival Palmares, which this year will focus on the enjoyment of families, from the smallest to the largest, regardless of age.
This was explained by the president of the Civic Association Palmareña, Warner Vargas, who added that this time, unlike previous editions, it will begin four hours earlier.
"This year we will start at four in the afternoon because Carnival is a family affair and there are people with children who like to participate in the event," said Vargas.
This carnival will run for four hours, so it is expected that at eight when the night has ended, visitors to the county will move to the fairgrounds and take the time to enjoy the festival.
According to Vargas, he will have a security operation that will have broad participation of the Mounted Police, Traffic and Security Forces.
"It will involve 20 troupes from around the country, that is why from ten o'clock we will begin closing streets where the Carnival will be," concluded the president of the Civic Association of Palmareña.
The Costa Rica News (TCRN)
San Jose Costa Rica