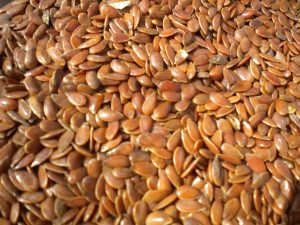 The Costa Rica News (TCRN) – Vandana Shiva said that in Costa Rica, there is a war in which GM crops threaten traditional agriculture, biodiversity and human life.
"GM is my war at the genetic level. It's a war on land, biodiversity and farmers because this creation can only come with a totalitarian structure that allows farmers to use only their seeds," said Shiva at a conference release.
Shiva is in Costa Rica as part of the celebration of the Costa Rican "Pura vida without GMOs" campaign, an initiative that has achieved 86% of agriculture to be free of GM crops.
On one of her visits to agricultural areas of the country, Shiva met Claudia, an organic farmer in the province of Limón (Caribbean).
The activist said Claudia had to wait for water because it originally was contaminated with agrochemicals used in pineapple plantations.
According to physics, monoculture "destroys the ability of ecosystems and nature to fulfill their duties to maintain a balance with pests, for pollination and clean water."
In India, said the activist, when Monsanto introduced genetic modification to cotton and corn, it violated all laws of the country.
"Now they say that 95% of the Indian cotton seed planted in India is because farmers so decided. But the reality is that the only cottonseed that is sold is by Monsanto, so the farmers have no alternative," said Shiva.
According to the environmentalist, with the advent of transgenic peoples of India was gradually rising suicide rates up to 3,000% between 2002 and 2008, a relationship that has been rejected by Monsanto internationally.
"Suicides are related to GMO seeds for the debts acquired by farmers and the pesticides," Shiva said.
"Clearly, today humanity needs to make a decision between war and peace. Between monocultures and biodiversity. Between GM and organic farming. Among green deserts using poisons and agricultural area filled with real food producing biodiversity," she warned.
Shiva, a physicist by profession, environmental activist and leader of the "eco-feminist" movement, is also a precursor of the organization in favor of sustainable agriculture "Navdanya Trust" which has mobilized more than 10 million farmers in India to defend their right on seed saving. (ACAN-EFE)
The Costa Rica News (TCRN)
San Jose Costa Rica