Every September 22nd -World Car Free Day- is a good day to give your wheels a rest. The event, which first started in Europe in 1995 and went global in 2000, is now celebrated by many countries around the world. Of course, in an environment-oriented country like Costa Rica, such an occasion could not go unnoticed.

A love and hate affair
TIP: Get our latest content by joining our newsletter. Don't miss out on news that matter in Costa Rica. Click here.
The automobile has established itself as one of the most widespread technologies throughout the planet. Almost since cars were first popularized more than a hundred years ago, we went gaga about them. Their effects on mankind and on the planet itself have been huge.
In the more developed countries automobiles are the most popular mode of transport. They have modified social life during the course of the 20th century and for many people, having a car opens up a world of possibilities. In many countries, the automobile is still considered not only a means of locomotion but an indicator of the standing of its owner in society. The prestige that entails being a motorist has a strong impact on traffic volumes. Whole industries, such as tourism, transportation, cinema, and sports are dependent on the automobile and its spin-offs for their success. But every technology has a dark side.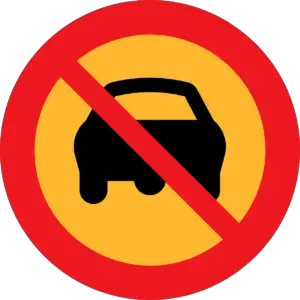 Cars, trucks, and buses are a major source of air pollution in the world. Their tailpipes emit pollutants such as carbon monoxide, hydrocarbons, nitrogen oxides and particulate matter that pose serious risks to public health. The emissions have been linked to asthma, cancer, heart disease, birth defects, and eye irritation. Furthermore, they contribute considerably to global warming. High levels of the gases from internal combustion engines are causing a gradual rise in the earth's atmospheric and oceanic temperatures. Studies indicate that even an almost imperceptible 8 °F increase in the average temperature can lead to devastating transformations on the planet including extreme storms, floods, droughts, and forest fires.
Additionally, and according to the World Health Organization, approximately 1.25 million lives are lost each year as a result of traffic accidents. Between 20 million and 50 million people suffer non-fatal injuries, and many of these injuries cause a disability. It would seem that to confront climate change, avoid such a huge death toll and save the entire planet we have to change the way we use the automobile. The problem is very complex, though so that's easier said than done.
Costa Rica and the automobile
The first car arrived in Costa Rica in 1900.
The first traffic regulations were passed in 1910
In 1916 there were 150 cars in the country
In 1930 there were 7,000
In 1950 there were 25,000
In the 70s, Ticos had their own car, The "Amigo". It was assembled locally and served as a small agricultural truck and also as a commercial van.
In 1990 there were almost 280,000 cars…
Nowadays, with close to 1.6 million cars (and counting), Costa Rica has the second largest automotive fleet in Central America. This fact has proven to be a serious and stressful problem for its inhabitants as traffic jams or "presas" are a common occurrence on almost any Costa Rican road.
It is also a matter of image and national pride. Costa Rica wants to be recognized as one of the first carbon neutral countries in the world by 2021. The good news is that Costa Rica generated 99.06% of the electricity consumed using clean sources. The bad news is that the consumption of gasoline and diesel is increasing due to the growth of the fleet.
World Car Free Day reminds us that we should opt for alternatives that we can apply throughout the year to contribute positively to the environment. So, why do you not give the country a nudge in the right direction? Walking, cycling, using buses and other means of public transportation are some of the things that you can do to reduce the environmental and health impact of driving.
Both Saturday, September 22nd, and Sunday, September 23rd, an NGO called ExpoBici is inviting Ticos to "cletear" (cycle). This event will be held at the Casa Del Cuño, located in the Old Customs Office, in San José. It seeks to promote the bicycle as a sustainable means of transport.  The entrance is free:
From 9 am to 6 pm, attendees can ride, free of charge, different bicycle models; electric, folding and classic.
In addition, kits to turn classic bicycles into electric ones will be offered. Also, they can purchase the latest in accessories for urban and sports cycling.
There will also be contests and raffles and spaces will be enabled for citizens to get to know initiatives from local governments that have already been implemented or are planning bicycle infrastructure projects, such as bicycle lanes.
There are several things you can do. Here is a short list:
Use the means of public transport at least 2 days a week.
If your job, university, or where you are heading is relatively close, save a little time to walk to the place or go on a bicycle.
If each member of your family has a private car, agree that they all go together in the same car at least 1 day a week and thus reduce pollution.
Make sure you keep your car in good working order to avoid producing more polluting emissions than usual.
Turn on the air conditioning only when necessary, and try to keep the windows open if it is a cool day.
Enjoy your day.