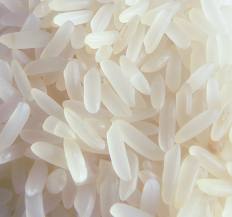 The Costa Rica News (TCRN) – The rice industry of Costa Rica suspended its intentional strike demonstration on Monday, January 6 because the President of the Republic, Laura Chinchilla, agreed to meet on Tuesday, January 7, at 6 pm, at the Presidential House.
According to Carlos Chaves, president of the National (Conarroz) Rice Corporation, the meeting will focus on discussion of the application of a safeguard measure of protection as the country's food security is at risk of dependence on third party markets to the massive influx of milled rice coming from South America.
Chaves said the detention of milled rice generates distortion in the domestic market for the rice industry and endangers about 60 thousand families employed by the rice industry in rural areas.
On the repeal of Article 5 of Decree No. 37699 MEIC, which removes any price regulation scheme for rice, the Conarroz president was clear in pointing out that this issue has never been on the negotiating table.
"We do not accept any proposal related to a decree removing all pricing schemes for rice," Chaves said.
And for the insurance representing rice farmer's land, he said the agricultural insurance premiums increased abusively.
"The increase amounts to more than 96,000 colones per hectare compared to the previous year."
According to Conarroz, 2013 closed with an import that was around 32,000 metric tons of milled rice for the Southern Cone, which represents about 14,000 hectares under purchase to the domestic producer.
The Costa Rica News (TCRN)
San Jose Costa Rica