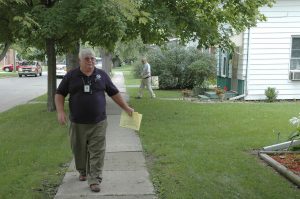 The Costa Rica News (TCRN) – The leftist candidate, José María Villalta, leads the polls with 22.2%, while the ruling rightist Johnny Araya and Otto Guevara obtained 20.3% and 20.2%, which foresees a runoff election in February in Costa Rica, according to a recent poll.
According to the research firm Unimer for La Nacion, these are the three candidates most likely to win the elections on February 2, but none reached the 40% needed to win in the first round.
The survey identified 78.6% of respondents as likely voters and 21.4% as probable abstainers.
Among likely voters Villalta's total was 22.2% and Guevara of the Libertarian Movement Party, with 20.2%, confirming a gradual rise in the last two months.
Araya, the National Liberation Party (PLN), has seen its support waver since last September when it was close to 35%.
Further back is Luis Guillermo Solis of the Citizen Action Party, with 5.5%; Rodolfo Piza of the Social Christian Unity Party with 3.6%, while the remaining seven candidates created 5.8% of voting intentions.
Of the total, 17.2% did not answer or do not know for whom to vote.
The survey was administered to 2,469 people in their homes across the country. Of these, 1,940 were identified as likely voters.
The study was conducted between January 6 and 12and has a margin of error of 2.2%.
These results differ from a survey company called Cid Gallup released last Tuesday by the news Channel 6, in which Araya leads the voting intentions with 29%, followed by Villalta 20% and 13% for Guevara.
This survey was conducted from January 8 to 13 January with 1,215 interviews and had a margin of error of 3.24%. (ACAN-EFE)
The Costa Rica News (TCRN)
San Jose Costa Rica