The "El Diquís" hydroelectric project, considered the largest in Central America with an estimated investment of US$ 2,100 million and rejected by indigenous communities, has been suspended indefinitely, the Government of Costa Rica reported.
"There is an indefinite suspension of the El Diquís hydroelectric project, this means immediate closure (…) means that we will not continue with the indigenous consultation mechanism, that the environmental feasibility stage will not be completed, and that we have to pass to spend US$ 146 million on our financial statements", said the president of the state-run Costa Rican Electricity Institute (ICE), Irene Cañas.
The Diquis is a project of 650 Megawatts (MW) raised since 2006 in the south of the country. Its development was suspended since 2011 to advance a consultation with indigenous groups from nearby towns, which rejected it as it would cause damage to the environment and culture.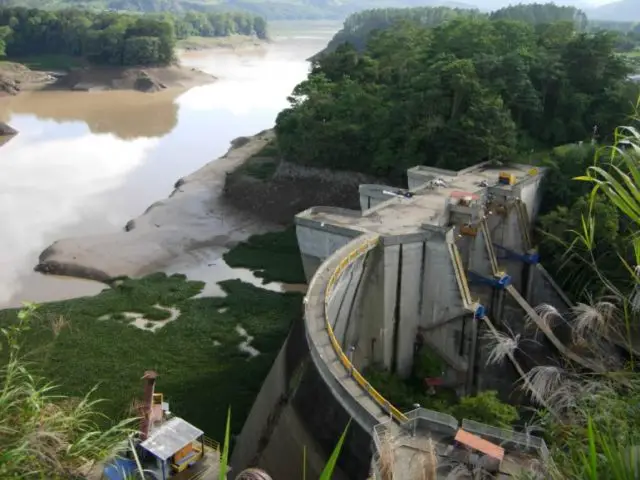 The indefinite suspension of the hydroelectric project is due to the fact that the so-called Generation Expansion Plan determined that ICE has the installed capacity to meet the electricity demand of the next decade, Cañas explained at a press conference on Friday.
For this reason, several projects under execution will also be postponed, such as the geothermal Borinquen 1, which was scheduled to enter into operation in 2024 but is now projected for 2026, and pre-investment studies of other energy initiatives will be reprogrammed.
Cañas indicated that Costa Rica's electricity demand has been decreasing in recent years due to factors such as the incorporation of new technologies, the change in consumption patterns, energy efficiency policies, the migration of the manufacturing process industry to services, and the economic contraction.
The electricity matrix of Costa Rica is made up of renewable resources such as water, wind, geothermal energy, biomass, and sun. This combination has allowed the country to exceed 98% of renewable generation in its national electricity system in the last 4 years.
"We are going to focus as an electric sector in the convergence business, we have to work more hand in hand to offer new services, smart networks and to migrate all our customers to smart metering and maintain our renewable matrix, it is something that we will keep, as well as focus on electric transport", said Cañas.
According to the projections of the electricity demand, in the Generation Expansion Plan, the current conditions of electricity demand do not justify the development of large generation projects in the middle term.