Over the last decade, Costa Rica has evolved from being a mere eco-tourism destination and emerged as a country of choice for foreigners, particularly from United States and Canada.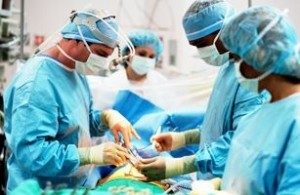 These seek quality healthcare services and surgeries at a much lower price than their home countries. In a report from McKinsey & Company, it was highlighted that medical tourists from the United States and Canada, prefer Latin American countries like Costa Rica due to the shorter travel time, affordable costs, and an opportunity for a memorable vacation.
Healthcare System in Costa Rica
Aside from its close proximity to the United States, medical tourists flock to Costa Rica due to its excellent healthcare system which is ranked by the World Health Organization even higher than the US. Costa Rica has modern hospitals and state-of-the-art clinics which utilize the latest in medical technologies and board-certified surgeons who are trained and certified in North America or Europe.
Aside from services offered to medical tourists, Costa Rica is also credited for providing a high quality public and private healthcare services with prestigious and reputable hospitals and other health facilities.
Consider the following healthcare facts:
The World Health Organization ranked Costa Rica's health system as one of the top three Latin America countries, ranked even higher than United States and New Zealand.
The World Bank ranked Costa Rica as having the highest life expectancy, at 78.7 years. This figure is the highest amongst all countries in Latin America, and is equivalent to the level in Canada and higher than the United States by a year.
Top Hospitals for Medical Tourism in Costa Rica
Costa Ricas top hospitals are accredited by the Joint Commission International like Ministro de Salud de Costa Rica (The Costa Rica Health Ministry), which offers the local license Habilitacien Hospitalaria, and local municipalities like the Municipio de Escazu in San Jose, which offers licensures like the Funcionamento. Some hospitals like the CIMA Hospitals are owned and managed by leading US hospital corporations.
There are currently three JCI-accredited hospitals in Costa Rica and all are located in San Jose, the capital of Costa Rica.
These hospitals include:
Hospital CIMA – San Jose, Costa Rica
Accredited by the JCI on May 2008. CIMA is also certified by the ISO and was the first hospital to be certified for Quality Processes by the Ministry of Health in Costa Rica. Other CIMA hospitals can be found in other locations in Costa Rica, like the CIMA Hermosillo, CIMA Chihuahua and the CIMA Santa Engracia. However, the CIMA San Jose is the top destination for medical tourists.
Hospital Clinica Biblica – San Jose, Costa Rica
Accredited by the JCI on October 2007. It was built in 1929 by American missionaries and has grown into a high-quality medical facility with a capacity for 120 in-patients and 5000 out-patients per day. They have a dedicated Medical Tourism department, with fluent English and Spanish speaking staff and employees.
Hospital La Catolica – San Jose, Costa Rica
Accredited by the JCI on June 2009. The hospital recently built new infrastructures on top of its newly remodeled facilities. This hospital can also boast of its very own high class hotel, the La Posada El Convento, located within the confines of the medical facilities.
Common Treatments done by Medical Tourists in Costa Rica
Known initially for its excellent dental surgery services, medical tourism in Costa Rica has spread to a variety of other medical procedures, including:
General and cosmetic dentistry
Cosmetic surgery
Aesthetic procedures (botox, skin resurfacing etc)
Bariatric and Laparoscopic surgery
Orthopedic surgery
Fertility treatments
Addiction treatment
Cost of Medical Treatment in Costa Rica
The following are cost comparisons between Medical procedures in Costa Rica and equivalent procedures in the United States: [sources: 1,2]
Medical Procedures
Procedure
USA
Costa Rica
Average Savings
Heart Bypass
Up to $130,000
$24,000
70-80%
Heart Valve Replacement
Up to $160,000
$15,000
80-90%
Angioplasty
Up to $57,000
$9,000
70-80%
Hip Replacement
Up to $43,000
$12,000
60-70%
Hysterectomy
Up to $20,000
$4,000
70-80%
Knee Replacement
Up to $40,000
$11,000
60-70%
Spinal Fusion
Up to $62,000
$25,000
50-60%
Plastic and Reconstructive Surgery
Procedure
USA
Costa Rica
Average Savings
Facelift
$7,000-$9,000
$4,600 $5,000
30-40%
Rhinoplasty
$8,000-$12,000
$3,500 $3,900
50-65%
Breast Lift
$5,000-$8,000
$3,000 $3,400
40-55%
Breast Augmentation
$5,000-$8,000
$2,700 $2,900
50-65%
Blepharoplasty (Eyelid Surgery)
$4,000-$5,500
$2,000 – $2,200
50-60%
Brazilian Butt Surgery
Up to $10,000
$3,000 – $3,300
55-65%
Tummy Tuck
$6,000-$8,500
$3,900 $4,200
45-50%
Facelift
$7,000-$9,000
$4,600 $5,000
35-45%
Male Breast Reduction
Up to $6,000
$2000 – $2600
50-60%
Bariatric Surgery
Procedure
USA
Costa Rica
Average Savings
Laparoscopic Gastroplasty
Up to $30,000
$10,500
55-65%
Laparoscopic Gastroplasty
Up to $30,000
$10,500
55-65%
General and Cosmetic Dentistry
Procedure
USA
Costa Rica
Average Savings
Bridges
$1,000+ per tooth
$250 $400 per tooth
60-70%
Crowns
$1,000+ per tooth
$250 – $400 per tooth
60-70%
Implants
$3,500+ per tooth
$700 $900 per tooth
70-80%
Porcelain Veneers
$1,500+ per tooth
$300 $500 per tooth
65-80%
Root canal
Up to $800
$315
55-60%
Teeth whitening
Up to $700
$250
55-65%
Malpractice and Liability Laws in Costa Rica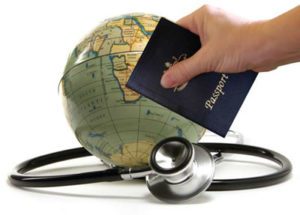 Medical Tourists can receive better reassurance against malpractice in Costa Rica as compared to most medical travel destinations. This is because most dentists, physicians and clinics are required to have and maintain professional liability insurance during the course of their practice. Any malpractice claims can be initiated through the court system as required under the laws of Costa Rica. Additionally, medical travelers are encouraged to purchase comprehensive medical coverage options offered by certified international insurance companies to medical tourists and their travel companions.
Pros
Quality healthcare system

The WHO ranked the quality of healthcare in Costa Rica as among the top nations in Latin America, a rank that is even better than that of the United States

Close to North America

The close proximity of Costa Rica to the United States and Canada makes it an ideal destination for North American medical tourists.

English is spoken among doctors

Language is no barrier as hospital staff can usually speak English.

Culture

The culture in Costa Rica is family-oriented, friendly and visitors are assured that they will receive a warm and hospitable welcome not only by the hospital staff and crew but also from all other locals.

Prices

The cost of medical treatments in Costa Rica varies from a third to even a fourth of what it can cost in the United States or Canada.

Liability

As required by law, medical practitioners carry liability insurance at all times, giving patients protection and coverage from malpractice.

Tourism opportunities

Costa Rica is known as a prime Eco-tourism destination so visitors are assured of majestic views, amazing destination spots and a temperate climate. These factors assure medical tourists of an excellent vacation experience that is conducive for recovery and relaxation.
Cons
Strict visa policies

Costa Rica is strict with regards to overstaying visitors and may be stringent in providing visas for anyone with previous overstaying records. They are also meticulous with regards to documentation requirements if visitors are accompanied by children.
From www.health-tourism.com