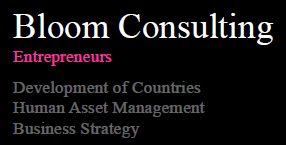 Costa Rica is in the top 10 Latin American and Caribbean countries for Tourism and Trade according to the Bloom Consulting Country Brand Ranking © 2012. (See all country rankings below)
(Editor's Note: TCRN would like to extend a special thank you to Bloom Consulting for compiling this report exclusively for TCRN. Bloom Consulting specializes in Country Branding, working for both nations and cities around the world.)
TIP: Get our latest content by joining our newsletter. Don't miss out on news that matter in Costa Rica. Click here.
Costa Rica is currently 72nd in Tourism, and 84th in Trade in the Bloom Consulting Country Brand Ranking © 2012, placing it among the top 10 Latin American and Caribbean country brands.
In Tourism, Mexico (16th), Argentina (40th) and Brazil (47th) lead the Latin American and Caribbean ranking. Costa Rica's stable and respectable economic performance and its good "BB" CBS Rating © have enabled Costa Rica to achieve this position. However, in recent years, Costa Rica has experienced a slower growth rate compared to some of its' regional competitors. Despite this, Costa Rica has been able to stay ahead of regional competitors such as Panama (74th), Cuba (82nd), Ecuador (83rd) as well as stay very close to powerful tourism brands such as Colombia (69th). Costa Rica could be able to improve its current tourism ranking by defining a strategy that optimizes its use of brand tags and its Online Search Demand. The Costa Rican brand strategy mostly focuses on the country's natural features and coastal landscape. However it should also consider concentrating on other brand tags such as "Sea and beach activities" and "relax and wellbeing", brand tags that have a very strong OSD.
In Trade, the leaders of the Latin American and Caribbean ranking are Brazil (11th), Mexico (25th), and Chile (33rd). Costa Rica has a pretty good economic performance, managing to stay competitive by the thinnest of margins with good levels of growth. However, the "CCC" CBS Rating © is undermining Costa Rica's potential by having a negative effect on the ranking. Focusing efforts on other more valuable brand tags
involving "the hospitality industry" as well as "real state" would help to improve the CBS Rating © and therefore push Costa Rica further up in the ranking. Overall, Costa Rica isn't that far away from its peers such as the Dominican Republic (71st) and Panama (65th). The future looks bright for Costa Rica, if it is able to maintain current levels of growth.
Furthermore, to advance in the rankings it needs to shift certain country brand strategy aspects related to increasing the number of valuable brand tags. These will definitely help Costa Rica to position itself worldwide as an attractive destination and with time and focus will enter top 5 in Latin America and the Caribbean.
Bloom Consulting Country Brand Ranking © 2012 for Latin America and the Caribbean
| | | | | | | |
| --- | --- | --- | --- | --- | --- | --- |
| Pos | Country | Rank | | Pos | Country | Rank |
| 1 | Mexico | 16 | | 1 | Brazil | 11 |
| 2 | Argentina | 40 | | 2 | Mexico | 25 |
| 3 | Brazil | 47 | | 3 | Chile | 33 |
| 4 | Dominican Rep. | 49 | | 4 | Colombia | 35 |
| 5 | Peru | 52 | | 5 | Argentina | 45 |
| 6 | Chile | 54 | | 6 | Peru | 46 |
| 7 | Guatemala | 63 | | 7 | Uruguay | 51 |
| 8 | Uruguay | 67 | | 8 | Panama | 65 |
| 9 | Colombia | 69 | | 9 | Dominican Rep. | 71 |
| 10 | Costa Rica | 72 | | 10 | Costa Rica | 84 |
| 11 | Panama | 74 | | 11 | Trinidad and Tobago | 86 |
| 12 | Bahamas | 79 | | 12 | Bahamas | 89 |
| 13 | Barbados | 80 | | 13 | Guatemala | 97 |
| 14 | Cuba | 82 | | 14 | Jamaica | 99 |
| 15 | Ecuador | 83 | | 15 | Honduras | 102 |
| 16 | Jamaica | 84 | | 16 | St. Vincent and Grenadines | 111 |
| 17 | Venezuela | 90 | | 17 | Antigua and Barbuda | 113 |
| 18 | El Salvador | 96 | | 18 | Nicaragua | 115 |
| 19 | Honduras | 104 | | 19 | Paraguay | 128 |
| 20 | Trinidad and Tobago | 105 | | 20 | St. Lucia | 134 |
| 21 | Saint Lucia | 110 | | 21 | Barbados | 136 |
| 22 | Belize | 114 | | 22 | Guyana | 137 |
| 23 | Antigua and Barbuda | 119 | | 23 | Grenada | 143 |
| 24 | Saint Kitts and Nevis | 125 | | 24 | Belize | 148 |
| 25 | Bolivia | 128 | | 25 | Haiti | 149 |
| 26 | Nicaragua | 129 | | 26 | El Salvador | 150 |
| 27 | Grenada | 130 | | 27 | Dominica | 153 |
| 28 | Guyana | 134 | | | | |
| 29 | Paraguay | 136 | | | | |
| 30 | Dominica | 138 | | | | |
| 31 | Suriname | 141 | | | | |
| 32 | St.Vincent and Grenadines | 147 | | | | |