Every February 15 the world commemorates International Children's Cancer Day. This special date was instituted in  2001 in order to raise awareness of cancer in children. Costa Rica celebrates it since 2002. Cancer is not a single disease. The word designates several types of diseases that develop in different parts of the body. These diseases have something in common:  they are genetic diseases that develop from DNA alterations that lead to the transformation of a normal cell into a tumor.
The Children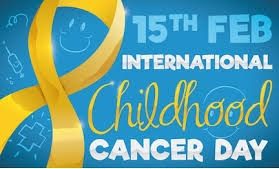 On average and according to 2018 data from the Association Against Childhood Cancer and the Hospital Nacional de Niños (National Children's Hospital):
TIP: Get our latest content by joining our newsletter. Don't miss out on news that matter in Costa Rica. Click here.
– ln developed countries, cancer is the leading cause of death from illness in children.
– ln Costa Rica a new case of childhood cáncer is detected almost every three days.
– if the cancer is detected at an early stage, the survival rate is high, about 75%.
– Although the majority of children in developing countries do not have access to treatment, in Costa Rica 100% of children with cancer are treated.
– In 2017, international athlete Lance Armstrong, a cancer survivor himself, shared some time with the children of the Association Against Childhood Cancer. "I am very happy to be here and to encourage the children, to be a support for them. It's great to see these facilities where they take care of the little ones and help them to overcome their illnesses" he declared.
What to Do

One of the main problems with childhood cancers is that, as their symptoms are not specific, they are often confused with other diseases. The most frequent signs and symptoms that could indicate the presence of cancer in a child are: prolonged fever, bleeding in skin or mucous membranes, headaches, enlargement or inflammation of the lymph nodes, masses in the abdomen, mediastinum (an important region of the body located between the lungs), skin or soft tissues. Also osteoarticular pains and loss of appetite.
– The most frequent cancers in children are leukemia, lymphoma, and brain cancer. As children enter adolescence, osteosarcoma (cancer of the bones) is more common.
The Fighters
Costa Rica's health care system is widely recognized as one of the best in the continent. In November 2018, the Costa Rican Oncology Center (Centro Oncológico Costarricense) opened its doors in La Uruca, San José. This medical center, built with an investment of $13 million, has made possible to use the Cyberknife,  a robotic radiosurgery system. This state-of-the-art technology allows doctors to treat cancerous and non-cancerous tumors by delivering radiation anywhere in the body and doing so more accurately than the standard radiotherapy devices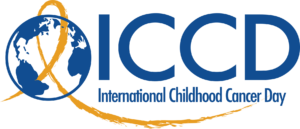 ln order to promote the early detection of childhood cancer, in 2018, February was officially declared the Cancer's "Golden Month". This is meant to be a call on the Costa Rican people to report on and get to know the symptoms, treatment, and characteristics of the different types of cancer that affect the younger population.
Things To Keep In Mind
– Cancer in children tends to be very aggressive, so early diagnosis and effective treatment are very important in order to increase the children's chances to survive and eventually lead an active and productive life.
– There is still no specific cause responsible for causing cancer. There are only suspicions of some situations that can increase the risk of suffering from this disease.
– Every child with cancer deserves the best medical and psychological care, regardless of their country of origin, race, economic status or social class,
– The first line of defense against cancer is in the hands of parents, teachers and in general the people who take care of children, since they may perceive any unusual symptoms before the disease progresses.
It is not possible to defeat the disease without the support of the entire population.
How To Help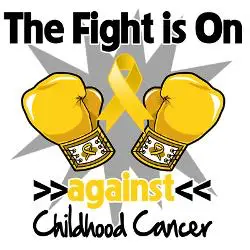 – Get informed about the disease. Spread the voice.
– Donate. However minimal, any donation can help a child overcome cancer.
– Contact any of the different organizations that take part in the fight and donate your time. For instance, you can emotionally support young people and make visits to their home or hospital.
– Asociación Lucha contra el cáncer infantil Email: [email protected]/[email protected] Web: http://www.alccicr.org/alcci/
– Centro Oncológico Costarricense http://www.centrooncologico.cr