Although it sounds like an idyllic and distant destination, Costa Rica seeks to make its way to export to the United Arab Emirates (UAE), mainly to Dubai.
According to Álvaro Piedra, director of Exports of the Foreign Trade Promoter (Procomer), Dubai pursues the high content of innovation and added value that Costa Rica offers. "We are recognized for that and for the certified quality and safety of our products", Piedra explained.
The products that are opening the most markets in the Middle East are: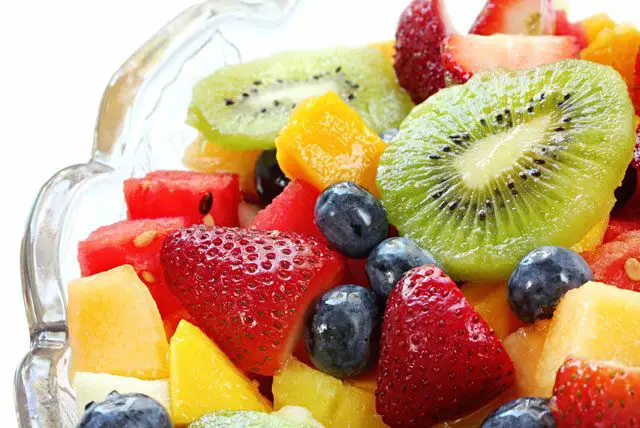 • Processed tropical fruit, especially pineapple: frozen IQF, fruit purees, juices, and concentrates
• Green and roasted coffee
• Dehydrated fruit
• Root and tuber chips
• Other frozen products: roots, tubers, vegetables IQF
The market for these products is hundreds of millions of dollars in the Middle East. Fresh fruits, for example, have a market size of US $ 1,561 million, coffee of US$ 685 million; sweet snacks of US$ 682 million, water of US$ 568 million, processed fruits of US$ 187 million and sauces and preparations around US$ 79 million.
At the moment, the companies that are looking to export to that destination are Paradise Ingredients, Ingenio Taboga, Todo Natural, Costa de Oro, Tertulia Brugge, and Productos Agropecuarios Visa, which have participated in the promotion of their products in the Dubai market.
This year, they promoted high-value products like bar mixers, aseptic banana puree, sugar, dehydrated fruit, frozen fruit, roasted coffee, and organic cocoa. These companies participated in the Gulfood fair, in which entrepreneurs from the Middle East participate. It was the second participation of Costa de Oro (fruit and vegetable company), which its president, Ronald Segura, described as 'positive'.
According to Segura, the Dubai market has a high potential for the introduction of 100% finished and high added value products. "The quality of the buyers is very high, and that makes meetings and the process of monitoring the negotiation easier", said the businessman.
Exporters claim that the Dubai market is sophisticated, yet they know that Costa Rican products live up to the trends and palates of the locals.
Market in the UAE
For 2018, 15 Costa Rican companies exported 61 products to the Emirates, which meant around US$ 2.8 million. Among the products were electrical materials, insecticides and fungicides, heart of palm, among others.
The United Arab Emirates is the second country (behind Kuwait) in terms of per capita food expenditure in countries of the Gulf Cooperation Council with US$ 1,735, and the first in terms of fruit and vegetable spending with US$ 421 for in 2018. In addition, it has a high dependence on food imports to satisfy its internal demand, around 90%.
Challenges for Costa Ricans
However, not everything is pink tone. Logistics for exporting products and market access complicate Dubai becoming a larger market for Costa Ricans.
"In logistics, we have very long transit times that affect the delivery conditions and the price of some products, especially in low volumes", Piedra explained. The shelf life of processed foods must be more than 6 months, for example, due to requests for region certifications.
Likewise, to export most products, certifications are required, for which you must work with agents outside Costa Rica, who slow down the process. "At Procomer we are making training and cooperation efforts with other organizations to support the sector in this", said Piedra.
In 2018, the institution established a commercial promotion office in Dubai, under the outsourcing format. However, exporters still have the challenge of finding the support of a good importer and distributor in the eastern region, to boost sales on the spot.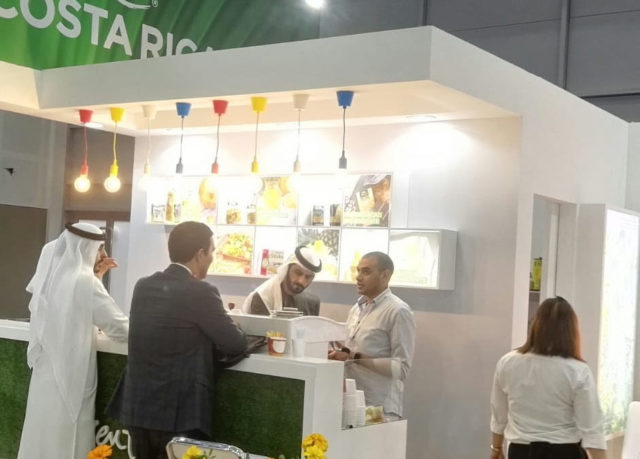 Another obstacle that hinders the export of products to the Middle East is the differences in culture, so exporters must start by knowing it. In addition, a Procomer study ensured that Middle Eastern merchants focus on finding low prices; knowing the tastes and preferences of its population and, finally, following up on the negotiations as a sign of interest in mutual benefit.
An additional challenge is the widespread ignorance of Costa Rica in the Middle East. Although it is mainly recognized for coffee and fresh pineapple, ignorance about the Costa Rican nation is high.
Food industry
The food industry represents 13% of Costa Rica's exports of goods. In 2019, this sector exported US$ 1,530 million and the products with the highest growth were: syrups and concentrates (+ US$ 38 million), preserved fruits (+ US$ 5 million) and preparations for making beverages (+ US$ 4 million).