Costa Rica plastic surgeons are considered among the best in the world
With regard to cosmetic surgeons in Costa Rica, William C. Roberts, M.D., Editor and Chief of Baylor University Medical Center Proceedings, writes, "Some of the patients having plastic surgery procedures in Mexico as well as in Costa Rica are citizens of the USA who travel south of the border because of the excellent reputation of plastic surgery there and the lower cost compared with that in the USA."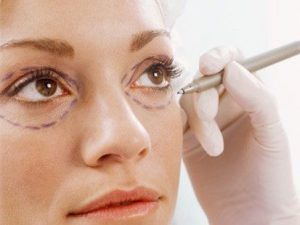 In response to the World Health Report 2000, Columnist Thomas A. Pearson (Rochester Review), writes in his article regarding healthcare in Costa Rica: "America likes to be No. 1–in military, economic, and even sports confrontations. So, it came as a shock that America ranked 37th among the nations of the world in the performance of its health systems, according to a recent World Health Organization report." In the same report, Costa Rica ranked above the U.S., and ranked 25th in performance while the U.S. ranked 72nd.
Mr. Pearson also notes that "The World Health Organization findings are consistent with many statistics suggesting that America lags behind countries spending much less money on health care. For example, the life expectancy for American men now ranks 25th; countries such as Costa Rica and Cuba rank higher."
Costa Rica has a healthcare system dedicated to quality & accessibility
Costa Rica has more than 30 government-sponsored hospitals and over 250 clinics throughout the country, with the Caja Costarricense de Seguro Social (CCSS) providing low-cost health care services to the majority of the general Costa Rican population for the past 60 years. CCSS is also available as an affordable option to foreign residents or visitors for a small monthly fee.
Many of Costa Rica's highly trained physicians and dentists work for the CCSS part-time while still maintaining their own private offices and clinics. The cost of private health care in Costa Rica is far below that of the average office visit in the United States – usually around $40.00 (US). Similar savings can be found among Costa Rica dentists. The combination of quality health care and low prices has created a healthy environment for the people of Costa Rica and has birthed an every-growing industry servicing those outside Costa Rica known as "health tourism".
Some Costa Rican Cosmetic surgery procedures:
The average price for Cosmetic Surgery in the U.S. is $12,000. The same procedure in Costa Rica is $3,500.
Tummy tuck (Abdominoplasty)
Breast enhancement (enlargement/augmentation)
Breast reduction and breast lift
Face lift
Hair transplant
Eye lid surgery (Blepharoplasty)
Ear surgery (Otoplasty)
Fat transfer
Neck lift
Arm lift (Brachioplasty)
Liposuction
Thigh lift
Lower body lift
Nose surgery (Rhinoplasty)
Lip embellishment
Male breast reduction (Gynecomatia)