Costa Rica is recognized worldwide for its effort in the preservation of indigenous flora and fauna. That is why this country has laws that strictly protect biodiversity. An example of this is the Corcovado National Park.
This park is home to more than 500 classified tree species, 367 different species of birds, 104 species of mammals (some endangered such as the jaguar), 117 species of amphibians, and some thirty different ecosystems, including mangroves, cloud forests, and marine habitats, among others.
It should be noted that this park is one of the few natural sites that remain virgins in Central America and offers visitors the opportunity to observe animals in their natural habitat.
Although it temporarily closed its doors due to due to Covid-19 restrictions, we are sure that once it reopens, it must be the first place that you must visit when coming to Costa Rica.
Biodiversity that catches your attention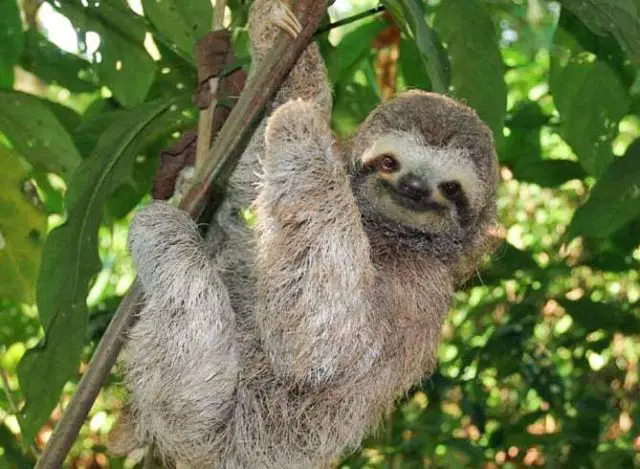 Since you set foot in Corcovado national park you can see a great variety of vegetation and animals. A few macaws flying in pairs above the trees that welcome you, as well as pelicans fishing on the coast.
During the tour of the park, you can enjoy seeing anteaters that cross the path and fluorescent colored frogs, which undoubtedly caught your attention. Also during your tour, you will hear the roar among the trees of the howler monkeys to attract the females. It is forbidden to touch any of the animals, rather capture them with a great picture.
One of the recommendations that we give you before starting the tour of this wonderful park, is to lighten your backpack so that the trail doesn't get tiresome. Try to bring only the essentials, such as water, a food snack and a change of clothes, among other things that your tour guide will surely recommend before starting. Another fact to take into account is that in Corcovado the climate is hot, rainy, and very humid. For being a tropical rain forest, so prepare accordingly.
Since September 2016, this park has been rated "Best National Park" published in "Discover Corps". Besides, it plays a vital role in the protection of some species such as the harpy eagle, the American crocodile, and a large amount of unique flora. The park has a large number of rivers that remain with clear pure waters.
How do I arrive?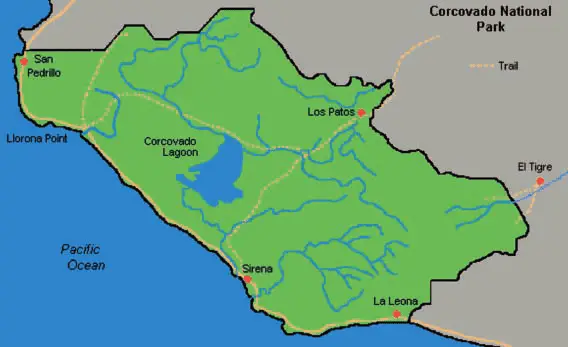 The park is located in the Osa Peninsula, in the southwest of Costa Rica. There are two options to get to this natural paradise. The first of them is to go through Drake Bay, which implies reaching the town of Sierpe and, from there, by boat to the park's shores.
The second option is through a two-day excursion from Puerto Jiménez to La Sirena station, which means walking 20 kilometers on foot along a path adjacent to the coast. Arriving by car at Puerto Jiménez and from there to Carate, accessing the park on foot accompanied by a local guide contacted at La Leona station.
It is important to know that in the Park all Corcovado visitors must be accompanied by an official guide who knows the trails and the correct interaction with the environment. Corcovado is one of those unique places found in Costa Rica, which will amaze and enchant you with its biological intensity.