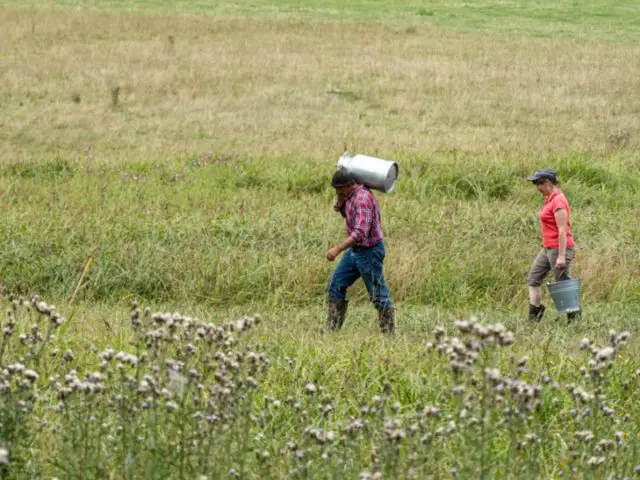 In a press release, the Ministry of Agriculture and Livestock indicated that the preferential measures for agricultural producers are maintained for the next few weeks. The Ministry clarifies to all producers that the Government of the Republic, understanding the fundamental role of the agricultural sector in the food supply chain, has tried to impact this activity as little as possible due to vehicle restrictions and the closure of establishments issued for the control of the pandemic by COVID-19.
To this effect, a series of exceptions have been considered to the vehicular traffic measures that will be effective as of Monday, April 13, according to Decree No. 42285-MP-MOPT-S of March 24, 2020, and its reform Decree No. ° 42294 of April 11, 2020, for the nighttime vehicle restriction, as well as Decree No. 42295-MOPT-S, for the daytime vehicle restriction, throughout the Costa Rican territory.
About the vehicle restrictions contained in both decrees, the following are exempt from all restrictive measures:
• Vehicles that transport merchandise or cargo and are used to carry out other activities related to agricultural production.
• Producers or farm and farm personnel who need to go to their work centers.
* Personnel who work in processing plants, among other establishments related to agricultural production, must carry the certificate issued by the employer.
* In all cases, they must carry a letter according to the official format.
Also, it is recommended that this personnel carry either a copy of the Veterinary Operation Certificate (CVO) issued by SENASA; of the PYMPA certificate or the Registry of Agricultural Producer, issued by the Ministry of Agriculture and Livestock; a copy of any other certificate or permit granted by any of the Institutions of the agri-food sector (INDER, CNP, SFE, National Seed Office, CONAC, among others). They can also present the card of the National Board of Fairs. The documents of this recommendation can be presented physically or digitally to the Traffic or Security authorities that require it for verification.
The MAG reiterates the call to producers to limit the mobilization to situations strictly related to production, to minimize the risk of contagion to and from their collaborators and their families. If it is impossible for them to not travel, to attend particular situations on the farms, the emphasis is drawn to the importance of complying with the sanitary guidelines issued by the Ministry of Health to contain the spread of COVID-19.
Producers will have time to comply with the new conditions of the requirements, employment certificate or supporting document, until 7 pm on Wednesday, April 15th, the time when the presentation of the certificate will be mandatory by the format presented by the authorities.