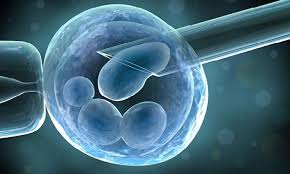 On Saturday night, the girl Isabel Lucía Rodríguez, became the first baby conceived in the High Complexity Reproductive Medicine Unit, a public center specializing in In-vitro fertilization (IVF) that the Caja Costarricense del Seguro Social ( CCSS) opened in July 2019. It should be mentioned that this technique had been prohibited for many years in the country.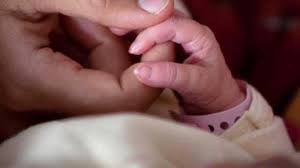 "She is the light of our life, she is the love that blossomed of my wife and me, many years that we were waiting and we believed that we were going to only have each other and now we have her here with us," said the proud father of the baby, Enrique Rodríguez.
In September 2015, IVF was legalized in Costa Rica through a presidential decree. Since then, duly authorized private clinics began offering IVF and in March 2017, the first baby born with this medical technique was born in a private health center.
CCSS President RománMacaya congratulated Keilyn Molina and Enrique Rodríguez, the girl's parents, and assured that "an entire nation wishes you much happiness and may God protect all three."
Macaya affirmed that this is a milestone of Costa Rican social security that occurs due to the committed work of many officials, the investment in equipment and infrastructure that the CCSS carried out.
"It is a faithful reflection of the country's capacity to achieve new goals and bring highly complex medicine closer to our users," said Macaya.
Facilities valued at about $ 8 million
The Government decided to build the CCSS High Complexity Reproductive Medicine Unit, facilities valued at nearly $ 8 million, equipped with cutting edge technology and specialized personnel in reproductive medicine.
This unit has a high-tech clinical laboratory for the development of the fertilization technique, an embryology laboratory, andrology laboratory, a procedure room, an embryo bank, doctor's offices, among other facilities.
Since its opening, the Unit has carried out 62 embryo transfers and has achieved a 53% pregnancy rate, which, according to the CCSS, exceeds expectations and positions it as a world-class center of high capacity and performance.
Facts to know about IVF
It is important to know that during in-vitro fertilization, ovulation of the woman is stimulated and the oocytes are extracted, which are fertilized in the laboratory with the paternal semen. From the obtained embryos a selection is made. Some are transferred to the womb and the others are frozen.
This technique is the best therapy for many male and female fertility problems: males with sperm unable to ascend through the womb, repeated failures of artificial insemination, partners with a history of genetic disease, etc.
Before, it was much more difficult to achieve a pregnancy when people of childbearing age had these types of fertility problems. With the technology used in IVF, it is viable to consider being parents, either for the first or second time, regardless of having the difficulties mentioned.