JBalvin, Juanes, Lele Pons, Maluma, Alejandro Sanz, Chino, Nacho and Juan Luis Guerra, were some of the 32 artists that appeared today at the Live Aid Venezuela event. From 10 am on, the humanitarian aid event began in the city of Cúcuta, Colombia.
The main objective of the activity is to raise funds to provide humanitarian aid to Venezuela, in the same way, to obtain that the border is opened so that the aid enters and, finally, to create conscience of the current situation of the Venezuelan country.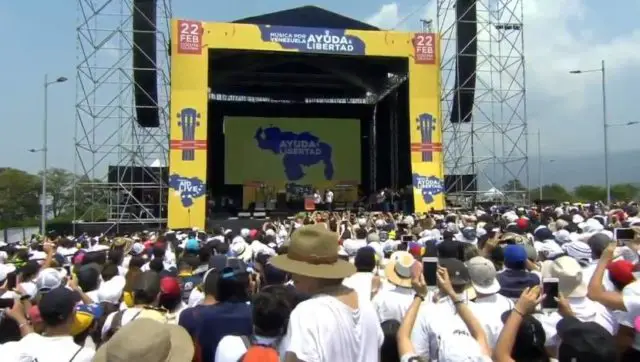 The concert was organized by billionaire Richard Branson, who according to the organizers of the event hopes to raise US $ 100 million for this social cause. Donations are made through this website.
The activity was open-air and tickets were free. However, it had the presence of more than 32 international artists. The activity had a large number of audiences as planned, which pointed to excellent participation.
In the same way, 2 hashtags circulated on social networks: #LiveAidVenezuela, of course in support of the activity carried out by Branson and #HandsOffVenezuela. This latter one corresponded to a so-called concert held across the border in Venezuelan territory, in which sympathetic artists participated in support of Nicolás Maduro. This movement was promoted by the government of Maduro, in supposed counter-response to Live Aid Venezuela.