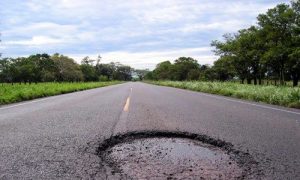 The Brazilian company OAS, in charge of the re-construction grant for Route 1, called the Inter American Highway, previously known as the Pan Am Highway, between San Jose and San Ramon, has been widely questioned in other Latin American countries for low social and environmental responsibility, for committing administrative irregularities and alleged payments of bribes to politicians in countries like Brazil, Peru, Ecuador, Bolivia and Chile.
The Comptroller General of the Republic (CGR) endorsed the contract on March 11 for a period of approximately two years and involves an investment of 525 million dollars will involve five tolls will be about 1900 colones each way to cover costs.
In Brazil, OAS has been accused of committing administrative irregularities in large urban works. According to the newspaper JusBrasil , some irregularities occurred in the construction of the new headquarters of the Rotary Foundation in Brasilia.
In addition, they are also accused of payments to influence politicians for favors for legal and administrative issues.
OAS has also had strong allegations of corruption and influence peddling in Brazil, around state election mechanisms, regarding the collapse on a railway terminal.
In Peru, OAS together with other Brazilian companies have been accused of fraudulent activities.
In Ecuador, OAS was involved in engineering of high environmental and social costs, affecting more than 25,000 families.
In Chile, a group of workers had indicated that labor problems associated with improvements in health and safety.
Here in Costa Rica will begin work on the expansion of the route San Jose-San Ramon, at a cost of over $ 500 million.
The Costa Rica News (TCRN)
San Jose Costa Rica