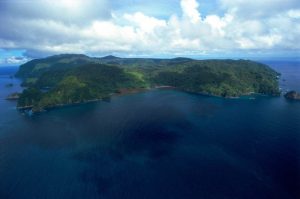 In July 2012 the Ministry of Environment, Energy and Mares (MINAE), the Costa Rican Electricity Institute (ICE) and Compañía Nacional de Fuerza y Luz (CNFL) signed a cooperation agreement to build and maintain a power generation project based on clean energy in the Cocos Island National Park, which is expected to be completed by November 2013.
Geiner Golfín, Administrator of Cocos Island National Park, said that in the area where the plant will be located is the Olivier River, and officials are working CNFL and ICE and already purchased the turbine.
The Project Olivier, on the Olivier river, will be conducted by pressure pipes of 480 meters, to the powerhouse near the coast and will cost 145 million colones from funds provided the 3 participating institutions.
Golfin said this would improve the work of control and surveillance and increased communication between the two bases that are located on the island and improve the quality of life of the rangers.
The project will also help reduce the use of fossil fuels on Cocos Island.
"This project is low impact, we will reduce operating costs of our team of rangers, researchers and visitors and there is much less risk of spills and pollution" said René Castro, Minister of MINAE .
The Costa Rica News (TCRN)
San Jose Costa Rica