Alejandra Oraa is the journalist for CNN en Español who will be in charge of the new season of Destinations, the travel and tourism section of the international news chain. The Venezuelan, who since last week has toured different points of the national geography -Nosara and Monteverde, among others – is more than surprised by what she has found on this piece of land. And it is precisely Costa Rica that will open the season of the weekly section of CNN Español from next June.
"I find myself in a country whose slogan represents its essence: pure life. There is no army here, civilians with rifles and it is the only country in the world that prohibits any type of hunting. Today, for a second I would like to be a little bit like them, full of that joy that is felt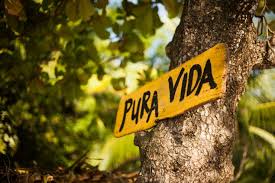 in their smile when they say; pure life, a country that does not believe in armed forces, wars, rifles, violence. I do not speak today as a journalist; I only speak within what I can as a human that hurts life is not appreciated."
Also, this posted comment: "Greetings, thanks, affirmation. Here in Costa Rica everything is pura vida!" The phrase has become so to speak the country's slogan and perfectly describes the essence of it. A 1956 film called Pura Vida was so popular in the country that its people began to adopt the phrase of the actor." See movie HERE!
"At first, they used it as a greeting but now it is a fad with more than six different uses. In this country, you feel that you enjoy life. Here, you feel that the human being learns to live to respect their environment and their differences. They are not afraid, they trust in their people, in their country, and even in their government (something not common in this region)."
"The happiest nation in Latin America. There is no navy here, no zoos are forbidden and there are no difficulties for tourists to appreciate their land, moreover, the visit is encouraged. Costa Rica has even the privilege of saying that they have the population with the longest longevity in America (centenarians are everywhere).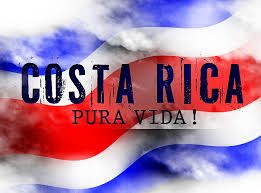 Perhaps, living with this philosophy (Pura Vida) lengthens us a little more our years of life. I know copying is bad, but we should replicate the good. If in our region, political ideals spread to other countries, why can we not do the same with ideals of life? Do not have arms because you trust people, feel safe in your streets, take care of mother earth and our home, but most importantly: respect the life of another as one's own. That would be nice and I … I want my people to live like this #PuraVida #CostaRica – Do not miss #DestinosCostaRica in June."