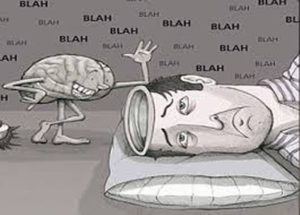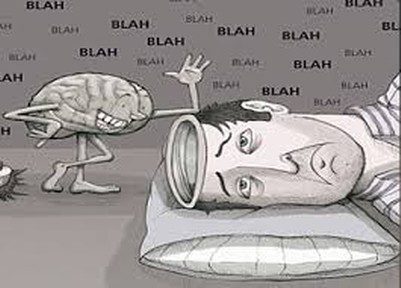 Let's talk about forgiveness that phrase so easy to pronounce but so difficult to work, all in one way or another play to say you have to forgive, but what is to forgive? I'll say jokingly I forgive you and it's as if nothing happened? ……. hummmmmm .. I think it's not so easy, forgive is to face the past face to face with pain and tell you here I am and I'm going to say that I ambition for myself, I want to take you out, eradicate you, let you go, free my mind, my spirit and my heart so that I can empty my soul and have the opportunity to fill it with love, peace and changes.

Forgiveness is essential since you can not order your life if you do not eliminate your past, you can not have new attitudes or aptitudes, not even a new life if you do not take out the old junk in your Attic "your mind", only cleaning and scrutinizing We will find those deep pains that have our existence spent with so much crying.

The deepest feelings of frustration are caused by the beings that our parents love the most.
They simply do their job of repeating their upbringing in us, but they do not realize a detail (human beings have evolved) and our goals and purposes are different. With this I do not mean that all are equal, but it follows a pattern that is normal and almost does not break, it is tradition.

A classic example of this is wanting to force a child to study what the father wants, play the favorite game of the parents, point out the child and constantly compare it. With regard to this I have a very educational anecdote, I was visiting a friend's house and there was a Persian girl playing tea, the proud father of the girl asks in front of us tell them what you are going to be when you grow up, the girl I raise the face of his game and said firmly, I can not say it because what I'm going to work on have not been created yet. Our parents did not have such a broad vision of the future as we do now, therefore we were brought up under their traditions and customs.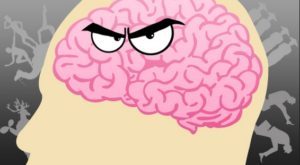 But there is the magic of healing, which in turn is evolving and that which has us waxed inside that shell, stagnant that does not allow us to see beyond the beliefs of our parents, we must free it, we have to look deep into our be to identify it, face it and let it go, undressing ourselves before reality and knowing our degree of responsibility in what we are living.

We must clean ourselves to identify what we have done with us, our children and loved ones and stop, the cycle of pain, frustration, anger, because we have gone from being victims to victimizers.

Let's heal, look for answers to clean and empty. This is a very personal work, where you have to know that you do it for you and not for others.
Steps to follow

You must choose a quiet place in silence time and place where no one interferes, be alone.
Find a glass of water and put a tablespoon of salt.

A purple candle to transmute.
Preferred incense of lavender.
White sheets.
A pencil.
Pictures of breast and potato.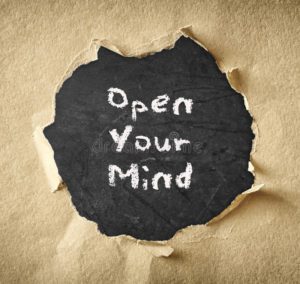 Pray: Lord, the work I am going to do is to heal and cleanse my soul of pain, anger, anger and confusion. Give me your support and protection guide me and guide me in the steps to follow Amen. Thanks for listening.
Take the photo you want to work with first and observe it for a while, tell it how much you love it, talk to it, or (the photo) tell it your pain, your anger and frustrations, recriminate what you do not dare to say.

Take the sheets and paper and write everything you feel, all the pain, anger, anger, resentment that your behavior has caused you, use the vocabulary you want, it is your truth, it is your pain, let it go, let it flow without judging you without pointing you so just write what is in your imagination flow free, dig every corner of your mind, no matter how insignificant, write it, breathe deep very deep and let go if you want with a cry, but it relieves your soul and gives space in the attic.

Give yourself some time to resume your tranquility, breathe and feel the freedom that comes from letting go of emptying the cup, being able to cry like a child, then take the letter you wrote and read it slowly and discover how much of yourself is in your father's behavior or mother and you will know how much you have to correct and change, not to continue with the inherited cycles, then burn the letter and put it in the hands of God, and tell sir I release and release my father or mother and I create the habit of not judging them more.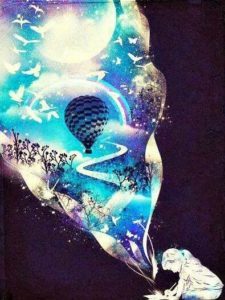 To ask for forgiveness costs but it is satisfactory, a good task is to ask for constant forgiveness, I stumble for forgiveness or apologies so it is not my fault, it is a way of telling the universe I am changing my attitude, open the doors to new experiences as I am changing for me and for me.
Learn to be selfish for yourself "in the good sense of the word, healthy selfishness" because in the way you do good deeds in your being the Universe conspires to help you and help those around you.
When you leave Karma, the Dharma flows in you.
"This exercise is also done with couples, family and friends who have undermined our being, it is to heal".