The concern to create a safe and different alternative to the traditional cables for electricity was enough for 2 young Cartaginese decided to join their ingenuity to find the solution. It is about the young Sebastián Alba, 21 years old, and Erick Arrieta, 22 years old.
The effort and constant work led these innovators to conceive an electrically conductive adhesive tape, which, according to its inventors, has a series of advantages over traditional cables and is also made of environmentally friendly compounds, both in its internal conductors as in their external coating.
The product, baptized as Seelk Tape, offers greater flexibility since it can be folded and manipulated without losing its properties and without breaking.
In addition, they plan to generate different design alternatives, so that the product can be placed on surfaces such as walls and go unnoticed, eliminating the need to install gutters to hide the cables. According to this pair of entrepreneurs, the tape could help prevent damage to the electrical system or appliances connected to it.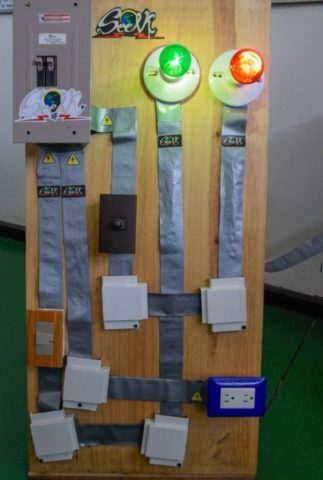 "Their conductors have a very impressive characteristic: when detecting an overload or a short circuit, these tend to disintegrate, avoiding the passage of the electrical current, unlike the traditional cables, which continue to drive, heating and causing sparks," stressed the students of engineering.
Seelk Tape is protected as a Utility Model by the National Registry, "where it shows that it is a unique idea worldwide". It also has a certificate by the same institution as the commercial brand.
Young people have great plans for their invention, which they hope to market outside the borders of our country. "We want to be a great Costa Rican and international company that can cause a great impact to the world with this great project, which can help us distribute electricity in any space or activity in our lives", they said.
Currently, Alba is studying Computer Engineering at the Tecnológico de Costa Rica (TEC), while Arrieta is studying Systems Engineering at the Universidad Fidélitas.
Both entrepreneurs trust that the preparation they receive will allow them to further enhance their invention, while at the same time giving them the necessary tools to grow their company in the future.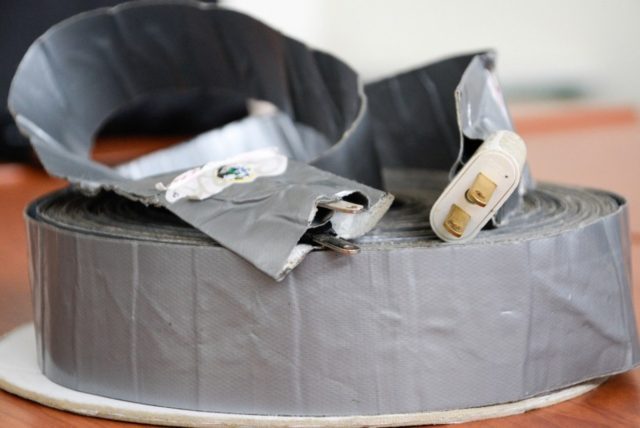 "I want to graduate in Computer Engineering and hand in hand successfully both the direction of the future company Seelk. With the TEC I have learned the importance of teamwork, also doing things well, and without mediocrity, which is a great complement to the project", said Alba. "I want to continue studying and get more and more preparation with my professional career, and give everything I can to form that company in this country, and that the Seelk tape becomes a very used product in the country and why not, in the world", said Arrieta.
The process to create Seelk Tape has taken them about 4 years. This began when both were students of the school. Even this project allowed them to participate in several competitions related to technology. In 2014, they were Innovation Champions, participated in the Expoingeniería, and were present in the edition of the INTEL ISEF CHALLENGE.
"This type of skills are very important because they not only allow us to visualize the potential that exists in this country but also because they allow these great ideas to materialize", they stated.