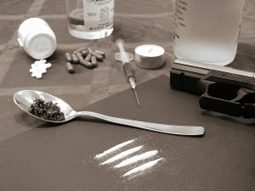 by TCRN Staff
The Attorney General, Francisco Dall'Anese is spearheading an initiative to provide, free of charge, substitutes to drug addicts. A plan that aims to "break" the finances of drug traffickers.
"It would reduce demand. The idea is to compete (with the drug) through the distribution of an alternative drug (created in the laboratory)." said Dall'Anese.
The prosecutor has lobbied diligently, seeking support, but the project raises some concerns.
Minister of Public Safety, Janina del Vecchio said a similar plan failed in Austria for there, resulting in increased consumption of the target drug.
The director of the Costa Rican Drug Institute (DCI), Mauritius Boraschi believes that this is not something that could be currently functional in Costa Rica, as it is in European countries, because the reality is different: there the major problem is with heroin and there is a medication for treating heroin addiction, but here the main problem is a cocaine, especially crack use.
To Dr. Guiselle Amador, director of the Institute on Alcoholism and Drug Dependence (Dependence), likes the idea but says so far the studies on possible substitutes have yielded crack-like side effects in patients, especially in producing heart disease.