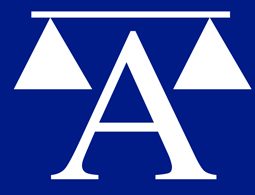 By TCRN Staff
The Regulatory Authority for Public Services (Aresep) has started the new year with cost increases for water, sewage systems, taxis, postal services and nine bus routes.
TIP: Get our latest content by joining our newsletter. Don't miss out on news that matter in Costa Rica. Click here.
In addition, Aresep is also considering an increase for premium gasoline and a general tightening in the passages of all bus routes.
Water service increased by 15.2% and sewerage by 36.7% on average which means for a family of five with an average consumption of 25 cubic meters of water per month, this represents an increase of ¢1468. In this case, the monthly bill will increase from ¢7830 to ¢9298, including sewer service.
The variation in rates also affects institutional clients (the state) and economic (companies, businesses, etc.), which are served by AyA.
"The purpose of pursuing a tariff-setting is to provide the public service provider an adequate and sustainable income for maintenance and expansion, and ensure efficient use of resources," stated Aresep.
As for taxi service, the adjustment was 24% on average. The first kilometer was up and additional ¢55, ¢95. The basic fare rose from ¢455 to ¢510 and the cost per additional kilometer 415 to 510. On a trip of four miles this represents additional ¢340.
The wave of increases also affected the postal service. In this case, the amount varies by weight and destination of the letter. For example, sending a letter within the country with a weight of 0 to 20 grams now costs ¢225 as compared to ¢140. But if that letter goes to somewhere else in Central America, the customer must pay ¢330, instead of ¢160.
The Aresep regulates the services provided by Correos de Costa Rica that are not courier. This company, the state, delivering 28 million packages and letters annually.
Further changes will see increases in super gasoline, an adjustment of ¢ 14 per liter, cooking gas, up ¢32 and an average in bus fares across the country 3.85%.
The increase in fuel goes into effect in the middle of this month. Meanwhile, the hearing to discuss the hike in bus fares will be on January 13.