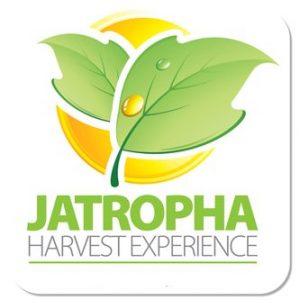 SAN JOSE, CR — (April 7, 2010) The world depends on energy for common, every day activities and much more. Gasoline and diesel are vital for societies across the globe to function. As technology and industries such as aviation and transportation continue to grow, the use and need for fuel increases but it is not always available and commonly used sources can be damaging to the environment. It is time to turn to one of Mother Nature's best sources of energy – the Jatropha plant.
Jatropha World Costa Rica is returning to host its annual Jatropha Harvest Experience to inform everyone from plantation owners to governmental figures how to grow, process and profit from this powerful plant.
Jatropha is grown worldwide, but is native to Central America which is why the strongest strains of the plant are located in Costa Rica. Aside from the plant's amazing ability to produce biodiesel fuel, Jatropha has a lot of characteristics that make it unique among other biofuel feedstocks. For example, Jatropha is not an edible crop so using it as fuel does not detract from food supplies.
In addition, Jatropha is better for the environment because it has a high carbon capture rate. It also has the ability to survive drought and thrive in marginal lands. It is poisonous if eaten so there is also no need to spend money on pesticides to protect from animals and pests. Jatropha is a very useful, accessible resource but knowing how to correctly process this plant from planting to consumption is essential.
This is why Jatropha World Costa Rica in conjunction with partners such as United Biofuels of America and the Costa Rica Seed Company is hosting the Jatropha Harvest Experience from April 7th – 10th. This three-day conference will be held in beautiful Costa Rica and consists of hands-on, interactive events with qualified professionals from scientific advisors to governmental figures from around the world. Anyone in the planting industry or interested in being involved in the industry cannot miss this opportunity. Activities will include a tour of the 200-acre R&D plantation, live demonstration on how some of the newest, groundbreaking technology of Jatropha planting operates and guest speakers such as Merrill Atwater Eisenhower from Fox Energy Group, Ed Copola from Advanced Research Associates and many more. Be indulged with the years of research and experience they have accumulated and benefit from their wisdom.
Last year, representatives from at least seven different countries attended the Jatropha Harvest Experience and this year an even bigger turnout is anticipated. Do not miss out on the opportunity to be indulged with invaluable knowledge that has accumulated from years of diligent research by more than qualified professionals. Register at www.JatrophaWorldCostaRica.com.