Florida is a great vacation destination for families. The weather is sunny all year round, the beaches are amazing, and it's the home of Disney! There are also plenty of affordable accommodation choices. Whether you are flying or driving in from out of state, you will find plenty of hotels, motels, condos, and villas in Florida that suit your needs. Once you have your travel arrangements sorted, it's time to figure out an itinerary. In this post, we are going to provide a list of family-friendly attractions that are suitable for kids of all ages.
1. Walt Disney World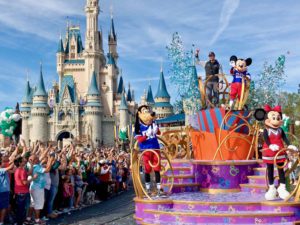 You can't visit Florida without going to Walt Disney World. This iconic theme park is usually the top of most families' must-see list. The park covers a staggering 27k acres and includes several individual theme parks and entertainment venues. The Pirates of the Caribbean tide is one of the top rides at Disney but make time for the Twilight Zone Tower of Terror, Avatar Flight of Passage, and everyone's favorite classic: the Haunted Mansion.
Hint: Pick up fast-track tickets so you don't have to stand in line, and take your own food.
2. Universal Studios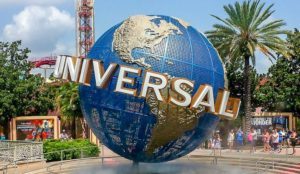 You don't need to be a movie fan to enjoy a trip to Universal Studios, but kids will have a ball seeing where some of their favorite shows are made. Universal Studios is right up there with Walt Disney World, so if you don't have much time, make time for these two theme parks. There are some brilliant rides and attractions at Universal Studios. The rollercoasters are pretty scary and not suitable for younger kids, but older kids and teens won't want to miss The Incredible Hulk, the Hollywood Rip Ride Rocket, Revenge of the Mummy, and Harry Potter and the Forbidden Journey. If you're visiting with younger children, don't worry, there are tons of fun attractions for the little people too.
Hint: Buy tickets online – they are a lot cheaper than tickets bought at the gate.
3. Legoland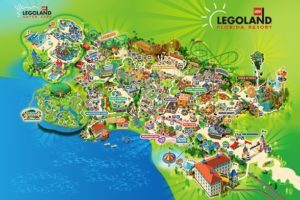 There is no such thing as too many theme parks and Legoland is just as much fun as the first two parks on this list. Lego fans will love seeing the parks many statues made entirely from Lego bricks. The rides are fun too. Lego Ninjago the Ride is in Ninjago World. It's a fun, interactive attraction for kids and adults. On a hot day, Legoland Florida Water Park is awesome, and if you're feeling a bit jaded, take a stroll through Cypress Gardens.
Hint: Be sure to try the signature Legoland dish – Granny's Apple Fries.
4. Key West Butterfly and Nature Conservatory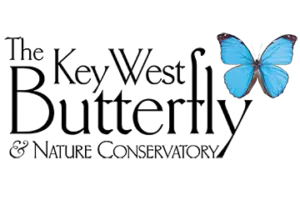 The Key West Butterfly and Nature Conservatory is perfect for younger kids. Take a stroll through this tropical paradise and get up close and personal with tropical birds and beautiful butterflies. There are around 80 species of tropical butterflies and birds in this climate-controlled enclosed habitat. You can visit the Learning Center and find out more about the butterfly life cycle, watch caterpillars developing into butterflies, and view some beautiful butterfly-themed artwork.
Hint: Make sure your camera has a zoom lens so you can capture amazing close-up shots of butterflies.
5. Gatorland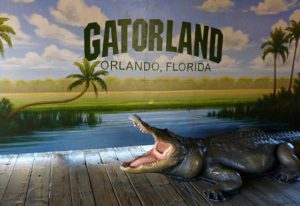 Florida is famous for its alligators. You might not want to meet a huge alligator in the wild, but at Gatorland, you can learn more about these impressive creatures. Gatorland places a strong focus on education. Take the kids to the park to teach them more about alligators, crocodiles, and other reptiles. There are nighttime tours of the swamp where hundreds of eyes glow in the dark under torchlight and the Gatorland zip-line is an exhilarating ride over the swamp.
Hint: Visit at night – the torchlight tour is very creepy!
6. Busch Gardens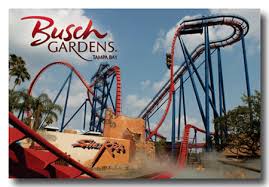 Busch Gardens in Tampa Bay is a thrilling mix of gardens and white-knuckle rides. There are some awesome rides. The park's latest ride – the Tigris – will be available in 2019, but in the meantime, check out the Cobra's Course, Falcon's Fury, Cheetah Hunt, Montu, and Sheikra. Little kids will love the Serengeti Express and the Air Grover. Aside from all the exciting rides at Busch Gardens, there are also thousands of animals living in the park, plus some beautiful gardens to explore.
Hint: This park is best suited to younger children aged 14 and under.
7. Florida Caverns State Park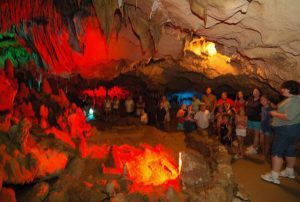 If you're all theme-parked out, a trip to the Florida Caverns State Park may be in order. The caverns are a geological wonder full of stalagmites, stalactites, and more. It is nice and cool down in the caverns, so it's a pleasant excursion on a very hot day. Take a guided tour of the caverns in the company of an experienced geologist and find out who made all the chisel marks on the walls.
Hint: Pack your swimming gear and when you are done with the caverns, go and visit the nearby Blue Spring Hole.
8. The Ringling Museum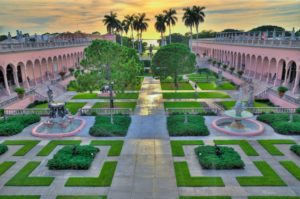 John Ringling is the undisputed King of the Circus. Along with his five brothers, Ringling created the Greatest Show on Earth, which made him the richest man in America. John and his wife Mable build a stunning home in Sarasota, in the style of a Venetian Palazzo.  Today, Ca' d'Zan is the home of the famous Ringling Museum. It contains a treasure trove of wonderful art, books, and artifacts. It also contains the wonderful Circus Museum, where you can try trapeze walking and fake tiger taming. Kids will love it.
Hint: Take a selfie when you're sat in the clown car. Your social media fans will love it!
9. Orlando Science Center Observatory
Just because you are on vacation, it doesn't mean it can't be educational. This fascinating museum is a wonderful learning experience. Kids can play with magnets, gaze into outer space through the lens of an immensely powerful telescope and dig for dinosaur fossils.
Hint: If rain is forecast, schedule a visit here.
Plan your trip in advance and look for discounted tickets online. Combination tickets and add-ons dramatically reduce the cost of visiting Florida's best attractions.