Give your home an energy makeover for the new year with these three simple tips!
According to a report completed by students of Worcester Polytechnic Institute (WPI) of Massachusetts, 80% of Costa Ricans believe energy efficiency to be very important. Nevertheless, that same report states that:
Despite Costa Rica's goal to become carbon neutral by 2021, the country burns increasing amounts of imported fuel to meet its energy demands.
With eco-friendly technology on the rise and the interest clearly declared, one would think energy consumption would be decreasing. Even with the nation's success in renewable energies, there seems to be something missing. Of course, who wouldn't want to save money and the environment by implementing energy efficiency in their home or business… but how is it done?
Let's Talk Labels
The WPI study revealed that just over half of Costa Ricans had taken note of an energy efficiency label on home appliances, despite 78% stating that such labels play a role in their buying decisions.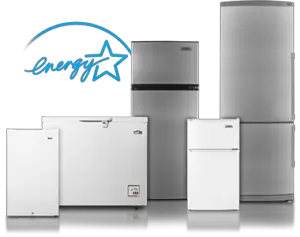 Does that mean energy efficient appliances aren't available in Costa Rican stores? Not necessarily. ICE, the country's electric authority, researched the prevalence of various energy efficiency labels on refrigerators sold in 2013 and found numerous stores supplying appliances with either the EnergyGuide or ENERGY STAR® label, including:
Importadora Monge, San José To Import or Not to Import: That is the Costa Rican Question
El Gollo, San José
El Verdugo, San José
La Curacao, Alajuela
Artelec, Alajuela
Walmart, Heredia
Almacén Visol S.A., Heredia
Play, Heredia
Maxi Palí, Paraíso
Casa Blanca, Cartago
Cemaco, Zapote
Of course this list in not all inclusive. Factory distributors, such as Energy Economics, also have been known to carry U.S. brand, energy efficient appliances.
Are these labels worth seeking out? Use the ENERGY STAR® Home Advisor to find out.
A Bright Idea
Did you know that lighting alone eats up anywhere from 18-30% of our total electricity bill? That percentage may be even more in countries where thermostats are out of the picture and locations where geography may limit the hours of natural light in a day.
Moreover, improper lighting can actually cause health problems such as eye strain, fatigue, mood disorders and headaches.
LED lights, on the other hand, can cut out 90% of your current lighting costs and create a productive, healthy environment. Additionally these bulbs are much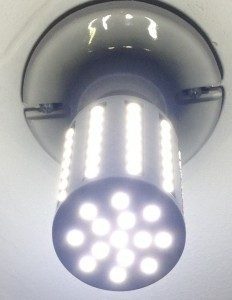 longer lasting, taking around 20 years to burn out with normal use. Need more convincing?
LED lights are eco-friendly and contain no toxic materials. In fact, you can even recycle them!
They contribute relatively little heat, keeping you and your house or store from overheating during Costa Rica's warmest months.
Unlike traditional incandescent bulbs, LEDs are much more durable and can withstand bumps, small drops and other vibrations due to tectonic or weather activity.
LEDs do not emit UV light, making them perfect for galleries.
OFF the Chart Savings
The best way to make your home energy efficient? Make sure to turn off appliances when they're not in use.
Yes, this takes practice and time, but thankfully there are certain mechanisms that can help us out: TVs and lighting with motion sensors, hot water heaters than only turn on when water is running, automatic air-conditioning… the options are out there for you to save with ease!
Want more? Sign-up for a full home or business evaluation by clicking here!