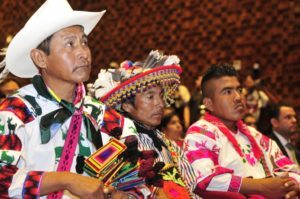 The Costa Rica News (TCRN) – Mexican authorities rescued 129 people, including six children, who were victims of sexual abuse and forced to work exhausting days in a South Korean textile company installed in Jalisco.
After receiving an anonymous tip, federal agents conducted a retrieval operation Wednesday at the company Yes International SA, where they rescued 129 Mexicans: 121 women, eight men, six of which were minors.
Jalisco prosecutors are questioning four Koreans who lack permits to be in Mexico and apparently are part of a gang of suspected traffickers.
The Koreans were identified by employees as owners or managers of the company, located in the city of Zapopan, Guadalajara.
"The rescued workers said they were victims of physical and sexual abuse and threats, psychological damage and strenuous working hours," said Ardelio Vargas, the commissioner of National Institute of Migration in Mexico.
Upon inspection of the company, which makes clothing, also found that workers had no contract, their working hours were higher than allowed in unsanitary conditions, and they suffered verbal abuse, among other serious irregularities, described Víctor Manuel Torres, head of the federal delegations unit of the Ministry of Labour.
The Mexican National Institute of Migration has reported the transaction to the Korean consulate. (Amelia Rueda)
The Costa Rica News (TCRN)
San Jose, Costa Rica