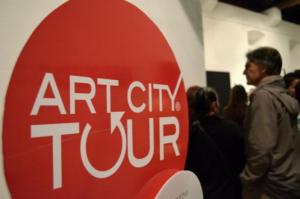 The Costa Rica News (TCRN) – The 2015 Art City Tour of Costa Rica starts this weekend, with a comprehensive program that includes works by local designers and tours of museums, galleries, cultural centers and heritage buildings in the capital.
One of the exhibits that will be at the event is "Ya no es más, ahora es otro y luego otro…" ("It is no more, now another, then another …") at the Museum of Contemporary Art and Design, a space for interactive organic materials, images, lines and objects that have been integrated together.
There is also "Diquís: Heritage" at the National Museum, which features the infamous pre-Columbian sphere stones and other indigenous objects from southern Costa Rica, declared a World Heritage Site by UNESCO.
The Ministry of Culture and Youth said that cultural spaces will be open free of charge from 17:00 local time (23:00 GMT) from Saturday until Thursday at 21:00 (3:00 GMT).
The Art City Tour is a proposal that began five years ago and has become a monthly event that promotes various cultural offerings of the San Jose Greater Metropolitan Area.
The initiative is part of the Gam Cultural program, which has the support of the Ministry of Culture and Youth, and includes different routes for visitors with free access to cultural spaces and transport units.
This is just one of many Costa Rica events that the city hosts.(ACAN-EFE)
The Costa Rica News (TCRN)
San Jose, Costa Rica