Although yoga started off as something developed for and by people with little to no material possessions 5000 years ago, it's made it's way to Hollywood and is especially popular amongst these celebrities!
#1 Russell Brand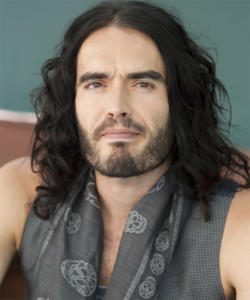 Brand has been public about his devotion to yoga for a long time. The English comedian and political activist credits meditation through yoga to saving his life and helping him transform from a once drug addict, to an instructor and meditator. It's been 11 years since Russell's battle with addiction, and since then he's opened up his own studio where he aims to help those going through the same struggles.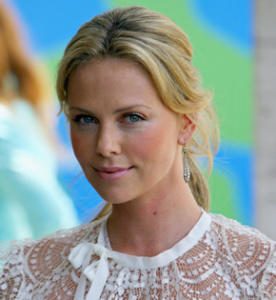 #2 Charlize Theron
The Oscar winning South African actress has been spotted several times leaving the studio after getting her daily yoga fix.
#3 Gisele Bundchen
Brazilian fashion model, actress, and producer Gisele Bündchen is a huge yoga advocate and regularly posts pictures of her practicing to her
Instagram account. Gisele's also big on a healthy diet and is keen to share what her and her super bowl winning husband Tom Brady have on their palates.
#4 Robert Downey Jr.
Robert Downey Jr. is an American actor and producer who has used yoga as a form of meditation to battle problems with addiction he dealt with in the past. Robert has admitted that life as an ex-addict can be hard at times, and yoga has offered support to overcome this difficulties.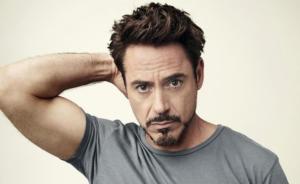 #5 Zachary Quinto
Another American actor known for his roles in American Horror Story, Star Trek, and Heroes, Zachary Quinto has been spotted walking with a yoga mat several times and is definitely another celeb who swears by the mat.
#6 Kirsten Dunst
This actress known for her roles in Melancholia, The Spiderman Trilogy, an
d The Virgin Suicides is another celebrity yogi who brings her mat out time and time again to practice peace of mind!
#7 Matthew McConaughey
McConaughey is an American actor who stars in Interstellar, True Detective, and Failure to Launch. He's been seen getting into yoga on the beach several times and seems passionate about this healthy hobby.
#8 Woody Harrelson
American actor and activist Woody Harrelson is one of the healthiest celebrities around according to many sources so it's no surprise that yoga is such a large part of his workout routine.
#9 Halle Berry
Halle Berry has been vocal about her use of yoga to manage her diabetes, a disease millions of people around the world struggling with. The 47 year old uses yoga to stay and great shape and is surely devoted to the mat.
#10 Hilary Duff
American actress Hilary Duff is big on yoga and different dance based workouts as a way to relievestress and stay in shape during her busy career.