When a child is newly-born, we want to buy his first belongings and gifts, acquiring everything that may be useful for facilitating the difficult but beautiful task of being parents. We always want to fill the basket with countless things we crave when going through the stores.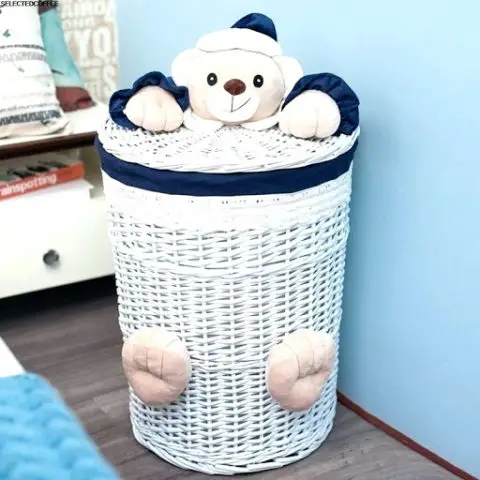 This is joined by the gifts of aunts, grandparents, godmothers, among others. It is important not to leave out essential elements like baby bottles, blankets, and even a pacifier that you will surely need very much in the moments least expected.
Here are some tips so you can easily choose those first belongings of your baby:
Clothes
T-shirts, hats, bibs, socks, pajamas, and gauntlets are main pieces that should not be left out of the drawers. Be sure clothes are loose enough so that it does not prevent them to comfortably move and be fed, like finished elastic seams in the neck and sleeves for better handling. Also be sure that they are open in the front and have a wide neck which allows the passage of the head easily.
Underwear must be made of natural fabrics such as cotton or linen, for example, outer garments can be combined with fiber-cotton or fiber-wool. The important thing is that they are natural since synthetic ones can cause certain allergies.
Avoid pajamas that have ornaments, lace, or large buttons. Acquire those items of the baby's first belongings that are easy to wash. Remember that babies grow very fast, so avoid buying too much during their first months.
Diapers
The typical cloth diaper nowadays is very little used, most opt for disposables. The choice is in your hands, although it is the baby who decides whether to tolerate them or not, despite the huge variety that exists in the market. Include a carry on diaper bag to store what is necessary for when you are away from home.
Accessories
Bathtub, hygiene items such as towels, brush, baby nail cutter, cotton swabs, sponge, navel, chiffon, baby cologne, oil and moisture wipes, these are some of the baby's first hygiene belongings. Also, cots and his respective set of sheets, blankets, comforter, mosquito nets, and protectors.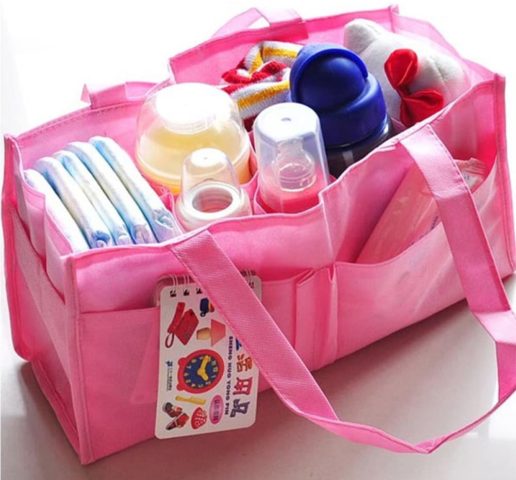 The newborn baby's gift basket
They are ideal to carry everything you need when a little one comes to life. Perhaps because of inexperience you usually ask yourself what it must contain so that your baby does not lack anything. With the nerves of childbirth you do not know whether to carry many things since you fear of leaving something out is being exaggerated.
Although many women use only one at home, we recommend you prepare at least two of these baskets with your baby's first belongings so that you feel safeguarded: one for the home and one to carry out.
The Newborn's to-carry list:
A pack of disposable diapers
3 cottons
A blanket
Two dresses
One hat and four pairs of socks
Cleaning wipes
A changing table gauze
Three jackets for the cold
A pacifier
The Newborn's at-home list:
At least 3 flannel fabric pajamas
3 baby suits that open between the legs
6 pairs of socks
Yarn and cotton tights
A bath towel
Special baby bottles
Neutral soap
Small wipes to clean
Cloth diapers bibs
A blanket and comforter
3 sets of sheets or and a cover for cribs
Baby bottle sterilizer
A coat with 2 mittens
These are some extra carry-ons that can come in handy:
Change of clothes for both the child and the adult in case of a feeding accident
A bottle with the correct amount of its formula and another bottle with water
Food for the baby and plastic spoon for the adult
Extra diapers
Wet disposable towels
Always carry medicine for lowering fever                                                                                                                       
You should have your baby's belongings well organized so that when you need them they are at your fingertips, and more if you are a first-timer. Your baby's first belongings are of the utmost importance at the time of delivery making sure you have everything for when that special time comes.