Any one who does a keyword searches on the Osa Peninsula will quickly find out that it's one of the most biodiverse areas in the entire planet! But what exactly does that mean and how did this happen?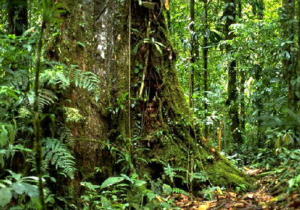 Costa Rica's unique location on the land bridge which connects North America to South America has made it prime territory for innumerable inhabitants who migrated across the merged land masses. Ages ago, the Osa Peninsula was actually an island which merged with Costa Rica. Thus giving birth to one of the most biologically intense areas on our planet! Low human population and overall influence, widespread virgin rain forest, and myriad land, plant, and marine species living here makes this incredibly small area magnificently and amazingly biodiverse.
Here's what makes the enchanted rain forest of the Osa so special:
10,000+ Insect species

4,000+ vascular plant species

700+ species of trees

463 bird species

323 endemic species of plants and vertebrates

140 different mammal species

25 species of dolphins and whales

4 species of sea turtles

2-3% of flora found nowhere else in the world

That's what I call a biodiverse powerhouse!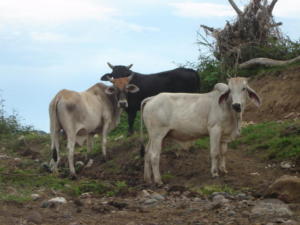 Another reason for such a biodiverse region was actually man-made.  In the 1970's, the Costa Rican government encouraged the local farmers in the Southern Pacific Zone to cut down all the primary rain forest.  This was to open the area for cattle ranches as they were a much more reliable source of needed income for local families. Plants, animals, and all manner of wildlife were left with no other choice.  Migrate south where the rain forests were still intact, or perish.  
In addition, the Osa Peninsula has the most significant wetland ecosystem and mangrove forest of Central America, and is the largest area of lowland rain forest left in the Pacific Mesoamerica. The continued conservation of this abundant ecosystem is critical to all the
creatures who rely on the supply of bountiful resources of this area. Visitors are able to see and experience the plant and animal life of this peninsula through tours in the national parks, passing time in small local towns, and strolling down breathtaking beaches lined with forest. You'll likely spot countless Scarlet Macaws during your trip here! As the largest population of these birds in Central America resides in Costa Rica's very own Osa Peninsula.
Written by:  Sarah Elena  https://therussianwanderer.wordpress.com/