Since man is a man, the travel concept has evolved a lot and today it is hard to believe that there was a world without travel apps. The unstoppable desire of the human being to know and experience new vital scenarios has led him to turn the simple need to move from one link to another, a hedonistic pleasure, deeply addictive.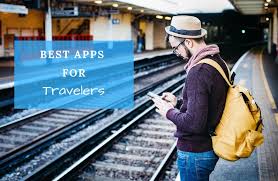 A lot of people like to travel, but it's not always easy to plan a trip or have things clear when you're in a country or city you don't know. Luckily, technology offers us more and more possibilities to manage our itinerary and access information about the place we are visiting.
TIP: Get our latest content by joining our newsletter. Don't miss out on news that matter in Costa Rica. Click here.
Here are some applications (there are many) that can make your life easier when you are traveling.
Google Trips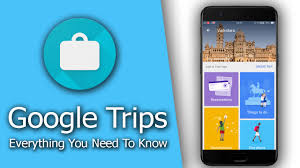 The last of the travel applications to go on the market is Google Trips and aims to be your personalized pocket tour guide.
The app has been well-received because, among other things, it allows you to access the information you need without being connected to the Internet (although it is not the only one).
In fact, the entire application is available offline.
This is very useful when traveling. That should keep in mind that Google Trips uses your Gmail account information, so it is necessary to have one to use it.
Once you download the application, you have to log in with your Gmail account and the app scans your email for travel dates, flights, and information.
Then put at your disposal all that information in one place.
My Cloud
To start with the one that tells its success by tens of thousands of downloads; we will talk about the social guides of Minube. An excellent ally to travel in size 1.2 inches a good number of Spanish and foreign cities. Made by other travelers, they become a personal, authentic and essential testimony. It is also accompanied by content provided by experts on unique topics and of more specific interest.
Airbnb
Another perfect mobile application for tourists 2.0 is Airbnb with them is very sure that you will never have problems with hosting. As its motto reads, a world of unique space at your fingertips. A powerful tool for finding accommodation in which a few owners offer their apartments, in an unlimited range of prices.
Whatsapp
The quintessential chat, photos, conversations, music, and videos circulating in millions of mobile phones worldwide. Inseparable if there is a desire to tell the experience in real-time to individuals or groups. Simply a Wi-Fi connection that throws this mobile app has arrived to certify the death of SMS.
Citymapper
It is the most complete app to calculate your routes in transport published easily and quickly as it indicates the departure times and delays in real-time.
With it, you can see the metro lines or the closest bus stops to define your route, even if you want to do it by bicycle or save the address of the hotel to get directions quickly.
The app is free and there is no Spanish version.
FourSquare
This app helps you find places of interest that are nearby, such as park museums, as well as places to eat and shop. The app offers you the comments of the other members of the community. Its database is very large which an advantage is.
It is available in Spanish.
Google maps
It is a well-known app, but you may not know that you can also use it without an Internet connection and save data
It allows you to prepare an itinerary to your liking or directly does it for you.
With more than 1 billion users using Gmail, it can be very helpful for your trips when it comes to tourists.
This app is only available in English.
TripAdvisor
It is a very popular app among travelers that has been downloaded more than 340 million times.
It contains about 385 million opinions and criticisms from other travelers around the world.
The app allows you to make hotel reservations directly from your platform something that does not happen with other applications.
Although many people think of TripAdvisor as an application for reservations only, it actually contains a lot of information, popular attractions, hotels, shops and much more.
Tricky
This free application also works without the internet and offers you personalized suggestions on places and things to do, as if it were a travel guide.
It works with different categories of places to visit, eat, nightlife shopping and others.
It has information on 25,000 destinations and a community of six million travelers
"When you travel, you can open Triposo and you will skip a suggestion"