They say that from above everything looks better perhaps, that is why many of us love the mirador, and the beauty of our cities and our nature seems to be even more unique from above.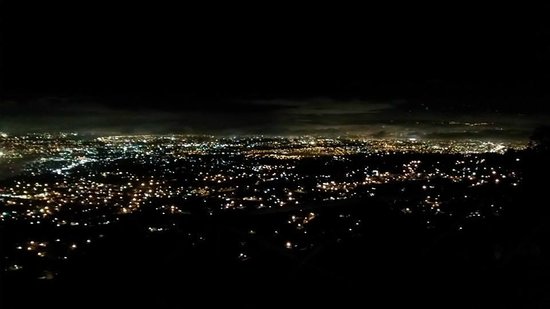 Thinking about changing the routine and enjoying our Costa Rica from another perspective, we will know a little more about these incredible viewpoints so that you can add them to your list of places to visit. The options are so varied that you have to choose a bit of everything.
TIP: Get our latest content by joining our newsletter. Don't miss out on news that matter in Costa Rica. Click here.
Orosi Mirador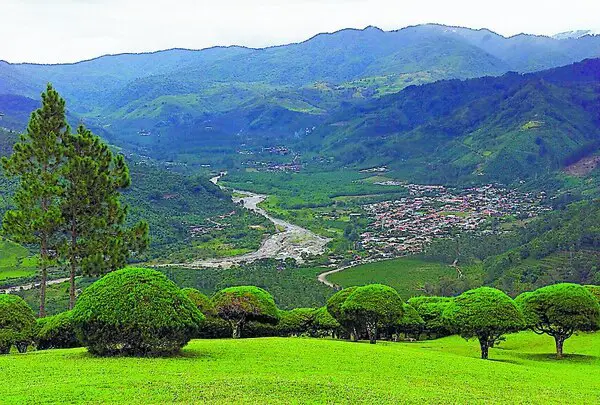 It is a natural space where enjoying a family day is ideal. The Orosi Mirador area is an excellent option to spend the day with the family enjoying the fresh air in the middle of nature. It also has all kinds of facilities that will make the visit more comfortable. Sanitary services drinking water, children's juice area, green areas, picnic tables, grills.
All the facilities and spaces of the viewpoint have adequate spaces so that people with disabilities can move without problems.
The Orosi Mirador is located just 5KM from the center of Orosi. This beautiful natural landscape offers a beautiful view of the Valley and the Rio Grande. The place is ideal for stunning photographs of the Orosi Valley in its entire splendor.
Pico Blanco Mirador
One of the most perfect miradors of the Central Valley in an infrastructure hotel and restaurant similar to that of a castle.
How to get:
Located in the province of San José, in the district of San Antonio de Escazú, of the Church of San Antonio 300 east and one km south.
This wonderful viewpoint has activities:
From fourth bar areas, restaurant, event room, and beautiful Mirador perfect that the view at night is a dream is a pleasure to admire its beauty at night.
Quetzal Mirador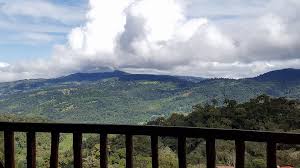 This Mirador is a wildlife sanctuary, characterized by having abundant vegetation and a cold climate because where the Quetzal Lookout is located in the coldest part of the country. It has a beautiful view and a natural landscape of the cloud forest where you can see the lush oaks of more than 500 years, the Valley of the Saints area. Before the night falls you can enjoy a spectacular sunset.
How to get
San José, 70 km on the right, closed death. El Mirador is a natural center and focuses on being stable with the environment. They have been around for more than 25 years giving great services to guests.
Activities that can be performed.
Trails guided by trained personnel.
You can see the famous quetzales that characterizes the place.
Trout fishing.
Sarapiqui Garments Mirador.
A majestic natural paradise hidden in the slopes of inactive volcano Cacho Negro this Mirador is made up of high mountains and a large forest where you can appreciate the lush landscape of the area and the Caribbean plain.
Where contact with nature will make you feel relaxed enjoying a good climate and a unique architectural place in a 100% Costa Rican environment. You can enjoy a wide variety of adventure activities. For family groups institutions, excursions or companies.
How to get
It is located in the province of Heredia in Sarapiqui Forks 5km west of downtown.
Activities to perform
Canopy
Horseback riding
Rafting
Hikes
It has lodging services (rooms or cabins.) Come and enjoy this wonderful view to enjoy a unique nature.
Ram Luna's viewpoint
Since 1967, with the stars at their feet, Ram Luna Lookout has been characterized with that motto, because it is here to stay who arrives not the war to leave the beautiful view that the viewpoint presents.
How to get:
Located in San José 15 km from the Aserri Tarbaca road.
Services and activities
Typical show.
Restaurants, typical dishes.
Special events.
Romantic dinners.
Le Monastere Mirador.
It has abundant vegetation throughout its surroundings where noise will not be part of your company during your visit. It has a lovely view that no wars tell you, nobody has to live the experience yourself ideal to go as a couple. You will live like a second honeymoon.
How to get:
Located in the province of San José, in the canton of Escazú, 1 km west of the Escazú cemetery.
Services and activities you can do
A variety of dishes to enjoy the beautiful view.
Special events room.
Pub.
Restaurant.
Parking lot.
Dare to visit each of these viewpoints to live a unique experience in contact with nature and the wonderful sunsets that each of these wonderful viewpoints gives us to appreciate and admire our country every day.