"For more than thirty years I have internalized the premises of the warrior world in my body. For me, the everyday world is very strange because I live most of my time in other worlds. But if intersubjectivity is not possible between the witches and the ordinary man, how can we make them understand what the witches' world really is?"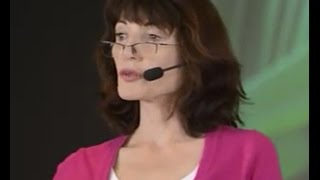 Change is possible
"The recapitulation and tensegrity make it possible. Others have succeeded. Calm your mind, end your mental dialogue But if you are continually wondering: when will I fly? You are still far from getting there. That is a question of the mental process that indicates that it has not quieted."
TIP: Get our latest content by joining our newsletter. Don't miss out on news that matter in Costa Rica. Click here.
The female womb is more than a reproductive organ. It is a tool, an agent of evolution.
"I have read many theoretical manuals about evolution and I have left with the definition that evolution is the capacity that organisms have to modify themselves for a better adaptation. Witches believe that evolution is the result of a very deep attempt. Dinosaurs flew because they "tried" to fly. In the same way, the attempt of evolution causes reproductive womb to become something else. Women can see energetically with their womb. Don Juan often referred to the great paradox of women: "They have the power at their fingertips – he said – but they don't want to use it." We aspire to achieve the necessary stability, which will involve the activation of the second unit of interpretation housed in your womb."

Perception is not a purely visual matter
"Perception is executed with the whole body, this is the inheritance of the functioning of a previous state. Our effort is to move beyond the predatory eye, that means moving to the eye of the womb, witches have taken a step further than ordinary women by using their womb as a perceptual and evolutionary tool. Processes such as the removal of the womb and other ailments emanate from not correctly developing their functions. That is why Don Juan said that we have to stop for a moment to study the socialization of the body. That means embodying the premise that we are perceivers."
It's not about giving up having children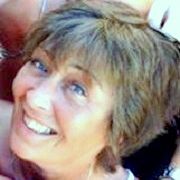 "Reproduction does not cost us so much energy. What pays a high price is all that entails courtship as a socializing agent designed to facilitate reproduction. I myself have had a being that you will meet later. My task is to fly on the wings of affection for my daughter. A task that I must fulfill impeccably."
The change of witches is operated in the world

"You do not have to retire or go to the desert for that, but you can get it with the help of tyrannical "pinches" (pain givers). The "pinche" tyrant sharpens us. Warlocks use the world to sharpen themselves, they use situations, people, and give blank checks for self-sharpening."

Why do we get so upset with what men do to us?
"If we didn't, maybe they would stop fussing us too. They are more fragile; We are stronger, more numerous and live longer."
All physical organs have secondary functions and also the brain
"For witches, the mind is a strange installation. The intent of the magical process is precisely to awaken the secondary functions of all the organs. The energy that belongs to us has not fled out of us. It is only scattered inside our luminous egg and must be concentrated again."

Normally people only have one behavior that they constantly repeat
"If the individual is very talented, he may have two techniques, but all their resources end there. After passing four years of age humans have learned everything and then on can only repeat themselves."
Our conscience is able to grow as a tree does
"The energetic body is not exactly our luminous body. Our luminous body is covered by the brightness of consciousness that reaches to our heels."
"Women have learned to live in a bubble, where there are no challenges. And when challenges do arise, they usually behave like great egomaniacs".