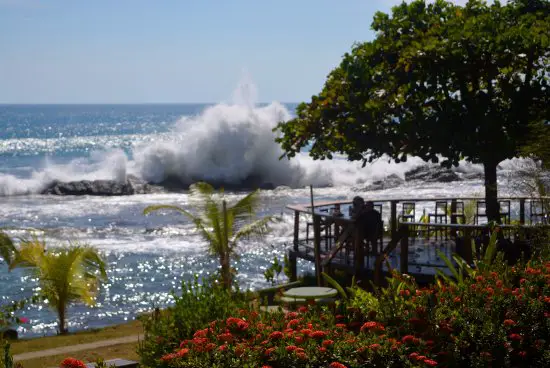 Every place in Costa Rica has its essence, something that at first sight captivates. Many of the destinations have various activities that undoubtedly leave unforgettable experiences, all this without counting the beautiful landscapes, sunsets and every authentic species.
Two unforgettable places are.… Uvita – Dominical.
"Uvita de OSA", is a town located in southern Costa Rica, in a section of the coast known as Costa Ballena (Coast of the Whales) of the Pacific Ocean. It is a place full of exceptional flora and fauna, also, it is considered for the realization of events such as the "Envision Festival" and for having one of the beaches (Whale Tail-Uvita Beach) that has the Ballena Marine National Park. "The site of whales", thus characterized by many, can be observed annually for the humpback whales that come from northern California and Alaska.
If we talk about "Dominical", it is a small coastal town located in the South Pacific of the province of Puntarenas in Costa Rica, belonging to the Bahía Ballena district of the canton of OSA. It is surrounded by forested areas and is known for its beautiful beaches with huge waves with surfers constantly braving them.
It should be noted that Dominical is host to entrepreneurial and ecological activities such as the "EcoFeria" that started a couple of years ago, where people can appreciate meditation, organic products, music and much more.
Where to go, what to do in Uvita-Dominical?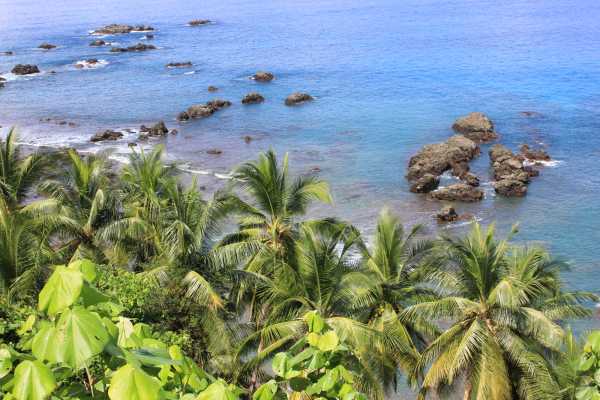 Previously, we commented on some activities that take place in Uvita and Dominical. But there are other beaches, parks; waterfalls that we are sure will be part of good times for you. Strolling along Dominical beach, if you are a surfer, take advantage of the waves and if you not admire the skills of these athletes at Playa Dominicalito that is located 3.5 kilometers south of Dominical. It is a small beach where people who want to learn to surf go and it is also ideal to swim, to have special contact with the sea.
Playa Uvita, as we mentioned is part of the Marino Ballena National Park, where you can take advantage of low tide days walking until the end of the famous "whale tail". Other great beaches of this zone are Hermosa and Piñuelas Beach.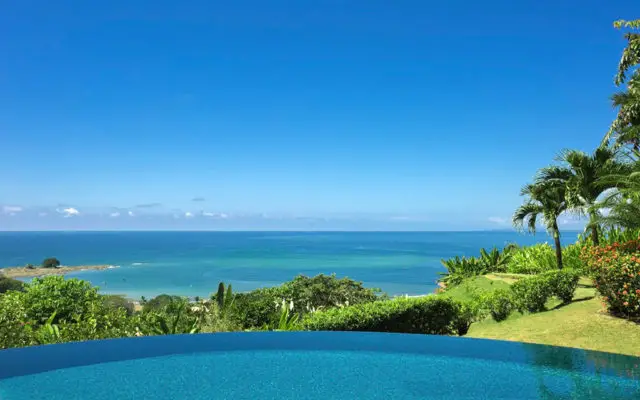 If you have thought about getting to admire waterfalls, you should go to "Uvita Falls", a green cascade that invades your eyes, your whole being, where swimming is possible in a diversity of natural pools surrounded by forests, with monkeys and toucans insight. Another one is Nayaca Falls, they are the largest in the area, with several drops, and the highest is 45 meters (148 feet). Its large natural pool of 1,000 m2 (10,800 ft2).
Uvita and Dominical, are two places that have everything to make you happy, walk among nature, admire wildlife, surf, eat delicious local dishes, and one of the most important things to do here is to…….relax.