Once you have organized and paid for those big ticket items of your flight and accommodations for your upcoming holiday in Costa Rica, what comes next?  That would be the costs of getting around the country, enjoying the various tours available, and sampling the delicious food in a new country.  Here are some very valuable tips on what to consider when you make those decisions.
TRANSPORTATION AROUND COSTA RICA           
Car rentals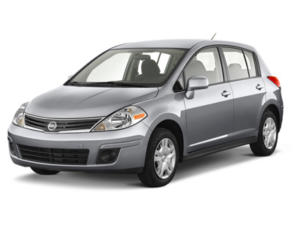 Car rentals are the most efficient means to get around the country and offer you great flexibility to visit some of the not-so-easy to find places.  This flexibility allows you the opportunity to discover some local and unknown treasures.
Tips that you should be aware of …
Costa Rican roads are notorious for their condition – or lack of condition.
High season is important to book ahead. The rental companies are small in comparison to North American fleets and don't have a large range of cars to choose from during high season.
Choose a well-known rental company rather than a smaller and deceivingly lower-priced company. The well-known companies have newer models, better customer service and support.
You only need to take the basic insurance package. Almost all major credit card companies now include full insurance coverage in their plans, and this includes overseas rentals.
Do your research and get full details on what is included for that price. Some companies appear to have lower prices, but not once you add in all the hidden costs that are not advertised.
If you are unfortunate and have an accident, by Costa Rican law you must stay at the scene of an accident until the police arrive. And you will need a copy of the Accident Report for your insurance claim.
Most importantly, bring your unlocked smartphone and download the navigational app called WAZE.
Lastly, for quick reliable and secure ways to get around, use UBER but mainly available throughout San Jose.
In-Country Flights in Costa Rica
There are two national airlines – Nature Air and SANSA.  Both of these airlines fly to a number of the larger destinations within Costa Rica and have a range of flights to choose from.
While the cost of the flight may seem pricey, consider how much you save in time and frustration.  Important tip to consider – given the condition of the roads and how long it takes to get anywhere, paying a little more can be big savings.   Consider that a drive from San Jose to Puerto Jiménez can take over 5 hours, while a flight can take only 1 hour to get there.
TOURS IN COSTA RICA 
There are so many things that you can easily do that are free, fun and fabulous – such as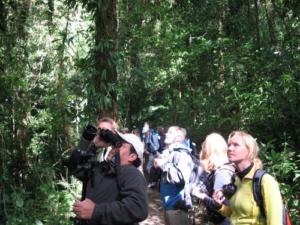 exploring the deserted beaches, hikes through the jungle, trips to local waterfalls, visits to local volunteer projects and strolling through local markets and beach stalls.
But if you want to experience the magnificent beauty and excitement of Costa Rica, then the best tip is to try some of the wide range of tours available.  Some of these are short 2-3 hour zip line tours, and some are all-day scuba diving tours.  Even the national parks have an entrance fee, but you can choose if you want the added expense of a guide to take you through.
Tips to Save Money on Tours in Costa Rica
Traveling in rainy season has a number of benefits and perks and one of those is that you can bargain on prices – even on tours. Especially if you are traveling with a group or large family.
Learn to ask for the difference between the 'rack rate' and the 'net rate' – the rates before the usual commission and the rate without the commission usually paid to the hotel or agency that booked the tour.
Book directly rather than through your hotel or an agency as they count on that commission when they make the booking for you.
If you have your own transportation, you can save on the pick-up and drop-off costs of the tour.
TIPS ON FOOD COSTS IN COSTA RICA
The overall costs of food in general and restaurants specifically will vary depending on where you are. Eating in a small local town will be much cheaper than a tourist 'hot spot'.
Be willing to experiment and eat at the local 'sodas' (comparable to a diner) for these are much cheaper than a favorite tourist hang-out. But take a few minutes to walk a block or so off the main road and you will find the prices get even cheaper.
These sodas are famous for their 'casados' (plate of the day). They are the best deal anywhere, and include big portions, local cuisine, healthy food and some interesting locals to meet.
Another local option are the 'panaderias' (bakeries). They offer a range of local favorites, and even some sandwiches for very reasonable prices.
As always, try eating where the locals eat. They know the best food, the best quality and quantity and the best prices.  Any small town will have a central park, and that is the best place to start looking for a local favorite.  Or simply watch where the semi-trucks or taxis are parked and you have found the best buy in the area.
The very best buys on food in Costa Rica are the roadside fruit stands for a succulent range of fruits, and the weekly 'ferias' (town market) for a wide range of foods, snacks, baked goods and even handicrafts.
Be sure to check out our other posts for more tips on how to plan your trip and budget.
For more tips and deals Contact Us and we'll hook you up!