Considering dental implants? A dental implant is a procedure that will restore one or more missing teeth, regardless of the reason for the loss.  Dental implants are made of titanium, a material that is well tolerated by bone, and integrates easily with bone tissue.  The purpose of dental implants is to achieve a close contact between the outer surface of the implant and the surrounding bone tissue.  In that way the implant and the bone tissue can merge, and create a stable support for crowns that may be needed in the future.
This treatment consists of two phases.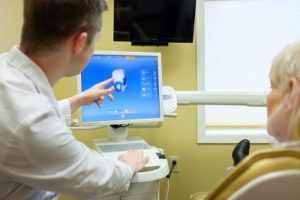 The first is a surgical procedure to attach the implant to the bone.  The second phase utilizes the implant to attach either a crown or bridge.  In the surgical phase, the most important factor is the existence of enough bone to accommodate the implant. To assess whether the necessary amount of bone exists, the patient will need a clinical examination and 3D x-ray examination.  If it is determined that there is not enough bone, the dentist can discuss the possibilities of generating new bone through maxillary sinus lifts, bone grafts, or other regenerative techniques.
Special care must be taken once the surgery for dental implants has been completed, and these include refraining from strenuous exercises for a period of 4 days, no hot foods for 2 days following the procedure, following the instructions on all medicines, and any extra indications based on the individual needs of each patient.  The healing process would be about 6 months as it takes this long for the implant to adhere to the surrounding bone.  On average, 90-95% of all dental implants are successful. If for some reason the implant was not successful, there would need to be a further assessment on the possibility of redoing the surgery.
Are all dental implants equal?
As with all items, there are different standards of quality for the same product.  In Costa Rica, clinics use dental implants of the following brands: Zimmer Dental, Implant Direct or 3i Biomet.   These manufacturers guarantee that their products and facilities meet high standards in sterilization and production.  This quality of standards ensures little possibility of problems of infection, which also ensures the effectiveness of the implant itself and any placement complications afterwards.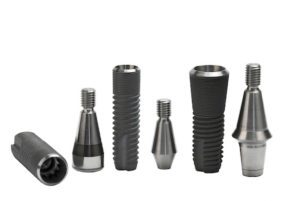 Dental implants are usually more expensive than other dental solutions, but are an excellent solution to replace a lost tooth.  The price depends on several factors such as which dentist or surgeon, type of implant, type of procedure, how many implants you need, and your geographic location.  Dental implants usually costs $1,000 to $3,000. However, if additional procedures, such as bone grafts, extractions, dental molds are required, then the price can easily go up.  The price of dental implants can vary considerably depending on where you live, and the dental costs in your home country.
You can consider making an overseas trip to find more affordable prices.  Enjoy your holiday, and take care of your dental needs at the same time.  Dental tourism has become a popular choice for those looking for low-cost dental implants.   Developing countries such as Costa Rica, Hungary, India, and many Asian countries provide treatment at a lower price than you can expect to pay in developed countries like the United States, Canada, and the UK.
OTHER DENTAL TREATMENTS IN COSTA RICA
In recent years, Costa Rica has seen an increase in dental tourism. Each year more and more people are convinced that traveling abroad for dental treatment is a great idea, and the best choice if you're looking for dental care at an affordable price
Teeth whitening
Our teeth work like sponges.  This means that they can absorb stains, and can even take on a different color after a prolonged period of consuming foods with dyes, soda, coffee, among others.  The good news is that the brightness of your teeth can be restored with teeth whitening. This procedure is recommended every 6 months. If you would like to enhance the color of your teeth, the procedure for you is teeth whitening.
Resins
Resins are the ideal procedure when you are looking for a conservative and aesthetic option for tooth decay, or for those who have minor imperfections.
Porcelain veneers
Porcelain veneers are a great recommendation for people who are not satisfied with the color, size, appearance, shape and/or your current teeth. Veneers are small porcelain restorations that are cemented permanently onto your teeth.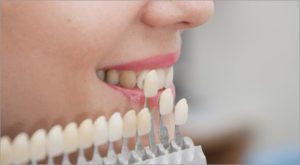 Dental crowns
Dental crowns are used when a patient has a tooth that requires a modification. For example, if a cavity covers more than half of the tooth, or if a tooth received any trauma that is the same size as the tooth. Crowns are commonly used when you need to modify the previous tooth shape.
Dental bridges
A dental bridge is one of the best solutions when a tooth is missing. It is used when a tooth is missing, and you have 2 or more teeth next to the space to be restored.
Inlays and Onlays:
These are some of the most traditional materials used in reconstructive dentistry for their durability and excellent resistance to masticatory forces.   However these amalgams may contain mercury, and because of this, their safety has been questioned due to concerns about the possibility of mercury absorption and any links to diseases.  Best to do some research on this if you are considering this option.
 FREE AIRFARE On Dental Tourism in Costa Rica!
Get More Info: https://thecostaricanews.com/dental/