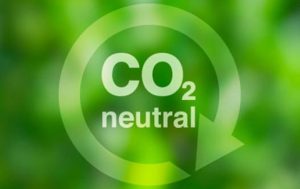 The World Bank (WB) will provide $ 3 million in funding to Costa Rica in order to develop their local carbon market and the country's commitment to reduce its emissions, the bank said this past week.
The World Bank said that the agreement is to provide funds through the Partnership for Market Readiness in Washington during the 5th Assembly of the association, which concluded Wednesday.
TIP: Get our latest content by joining our newsletter. Don't miss out on news that matter in Costa Rica. Click here.
Costa Rican Environment Minister René Castro, said that " it is an instrument for new market and the development of a domestic market offsets that are a key tool to stimulate action towards meeting the voluntary target of Costa Rica to be a carbon neutral country" in 2021.
Furthermore, according to the minister, the development of emissions trading "is strategic to achieve economic competitiveness of industry and services face a post-2020 climate regime."
The objective of Costa Rica is to develop a domestic carbon market in which companies receiving carbon neutrality declaration can buy "carbon credits" to offset emissions that they fail to reduce.
"The funding will contribute to the development of PMR, with design and implementation of the three key components of domestic carbon market: market structure with its legal and institutional framework, strengthening demand and consolidation of the supply sectors," said Fabrizio Zarcone a representative of the World Bank Costa Rica,
Zarcone said, "the experience of the World Bank in the carbon market has proven to be an effective tool to reduce emissions of greenhouse gases and Costa Rica will benefit from the transfer of financial resources and clean technology."
The Costa Rica News (TCRN)
San Jose Costa Rica