"The rhythm of drumming is easy for our bodies to take in, as was the rhythm of our mother's heartbeat."
There is true magic in dancing, singing and drumming around the sacred fire with a loving community. This became apparent to me after my week at Forestdance. I arrived at Finca VerdEnergia exhausted and with no expectations, only knowing that I had been divinely guided to be at this sacred gathering.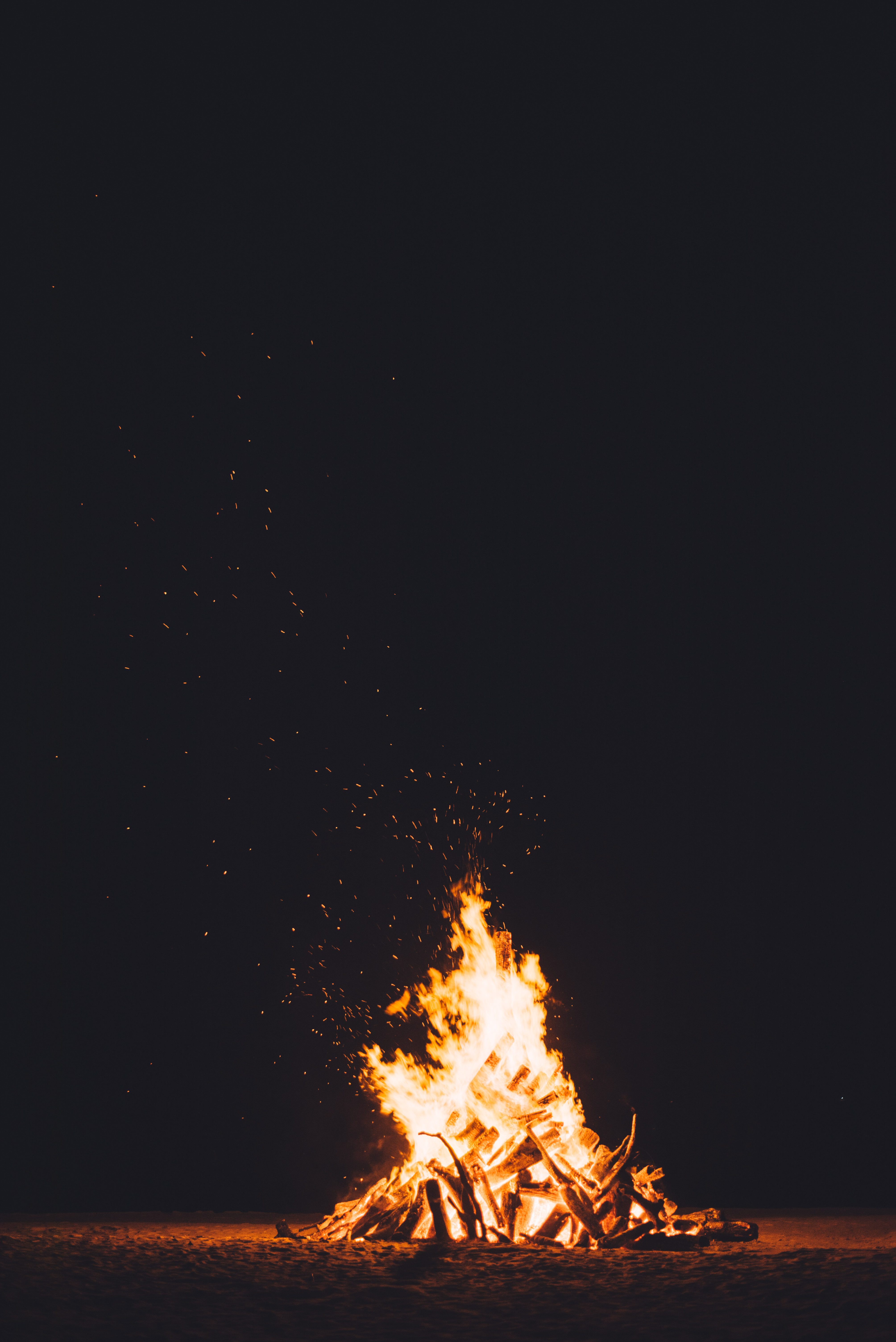 This year was the 10th Annual Forestdance in Costa Rica co-created by Jason Cohen. Forestdance is a ceremonial fire gathering, a rite of passage and celebration of our lives on sacred land. Held at Verdenergia, Lanas de Puriscal where the smell of fresh air, and the sound of the cicadas remind us of our divinity. The Fire circle gathering is held in conscious community, working with intention to reclaim our own authentic self, our inspiration and our connection to earth and to heal as a collective.
The gathering was full of beautiful people holding space for each other to heal. One of those special beings was Grandmother Kaariina an elder from Canada. She is a medicine woman that includes shamanic teachings in her healing. She held workshops on grief and the medicine wheel where we were able to feel our connected hearts, and recognize each other's suffering through the eyes of the soul. 
There were many other workshops offered.  A personal favorite was, "Stepping into your Empowerment" by Cayenne Jeannine.  This workshop offered an opportunity for us to look at change and how our own changes in life effects the world at large.  Change is inevitable and from experience I've realized to surrender and trust rather than going up stream.  During our time in sacred circle we shared how our own personal transformation may impact those around us.  For me, staying true to myself and my belief systems, I get to be the change in the world that inspires others to do the same.  During my time I also participated in a Thai Yoga Massage workshop by Luke Destefano, the first word he said was "presence".  When offering body work the most important thing is to offer your full presence to the person you are working with, its not all about fancy techniques or years of training, but your intention and the presence you can offer during your session.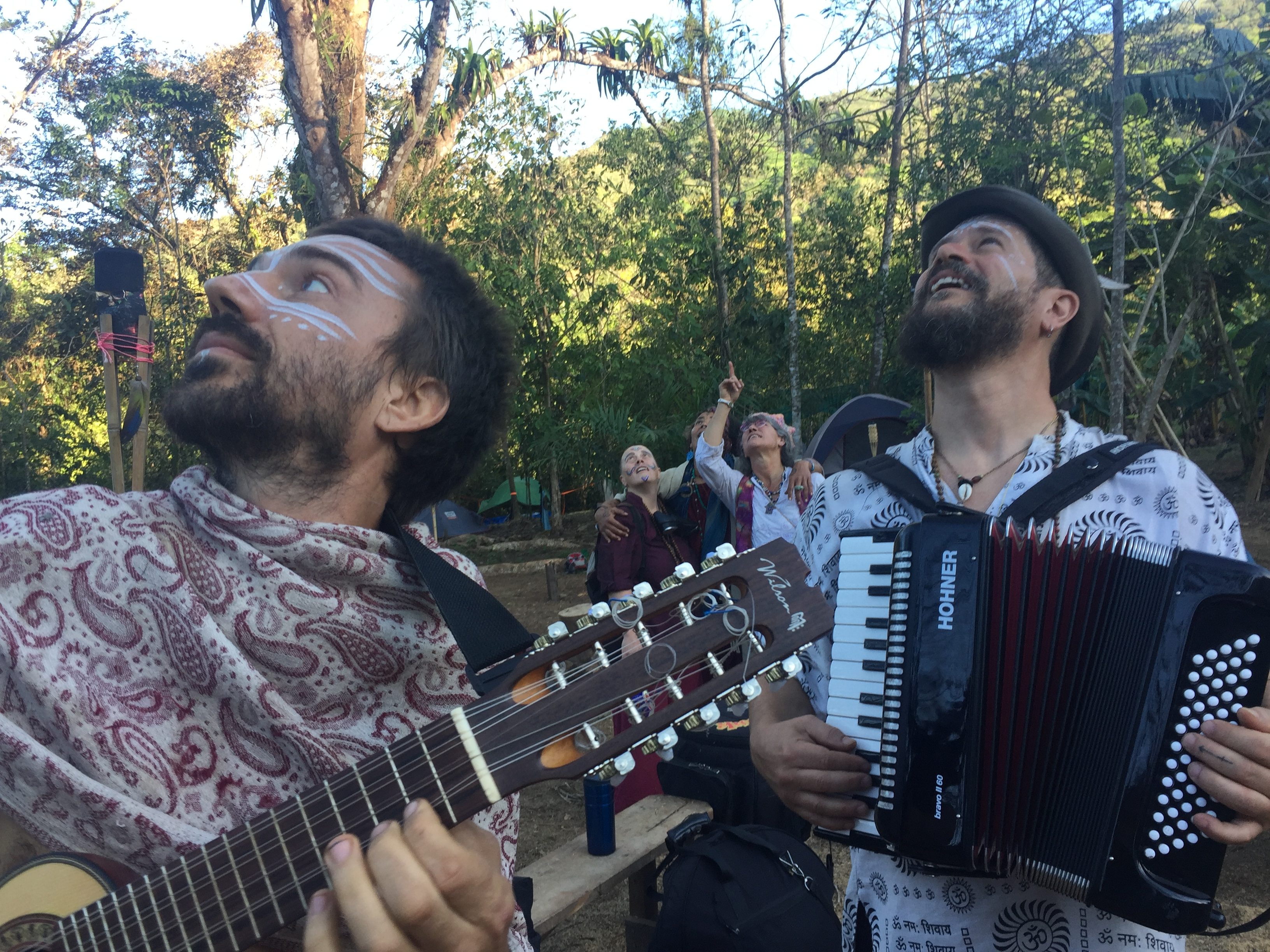 What inspired me was the music.  Just walking in nature on the farm, you could hear people singing and playing music all the time.  Music is a kind of JOY wellspring and nature is the unconditional LOVE.  Singing and praying in the waters with the magical Bright Hawk, we learned to play the drums on the river.  The music and singing allowed me to feel more deeply into my being, my emotions and my community.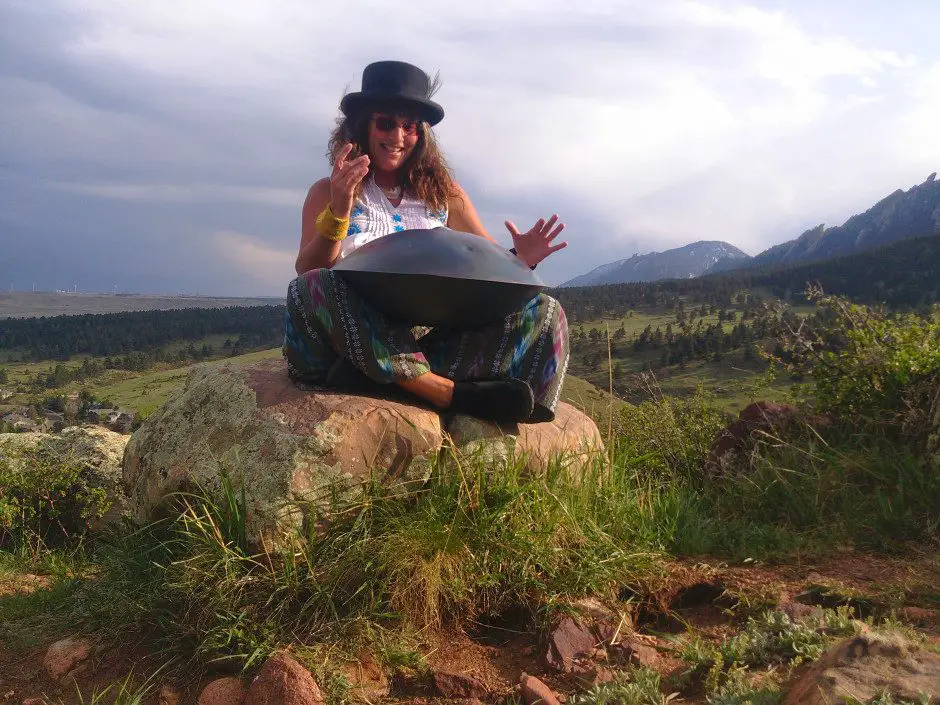 My experience dancing around the fire was mystical, we gathered at midnight and then memorialized 'til sunrise. The first day we were greeted with the welcoming portal, where we were offered the opportunity to write down what we wanted to release and offer to the sacred fire. Setting intention for the next few days. That night was the opening ceremony where we called in the four directions and opened the circle and safe container.  The second night we called in our ancestors to offer them healing so that we can heal our ancestral lineage and our mother earth.  The third night we shined our brightest and embodied our brilliance, we adorned ourselves with sparkles and paint, rejoicing in life as one!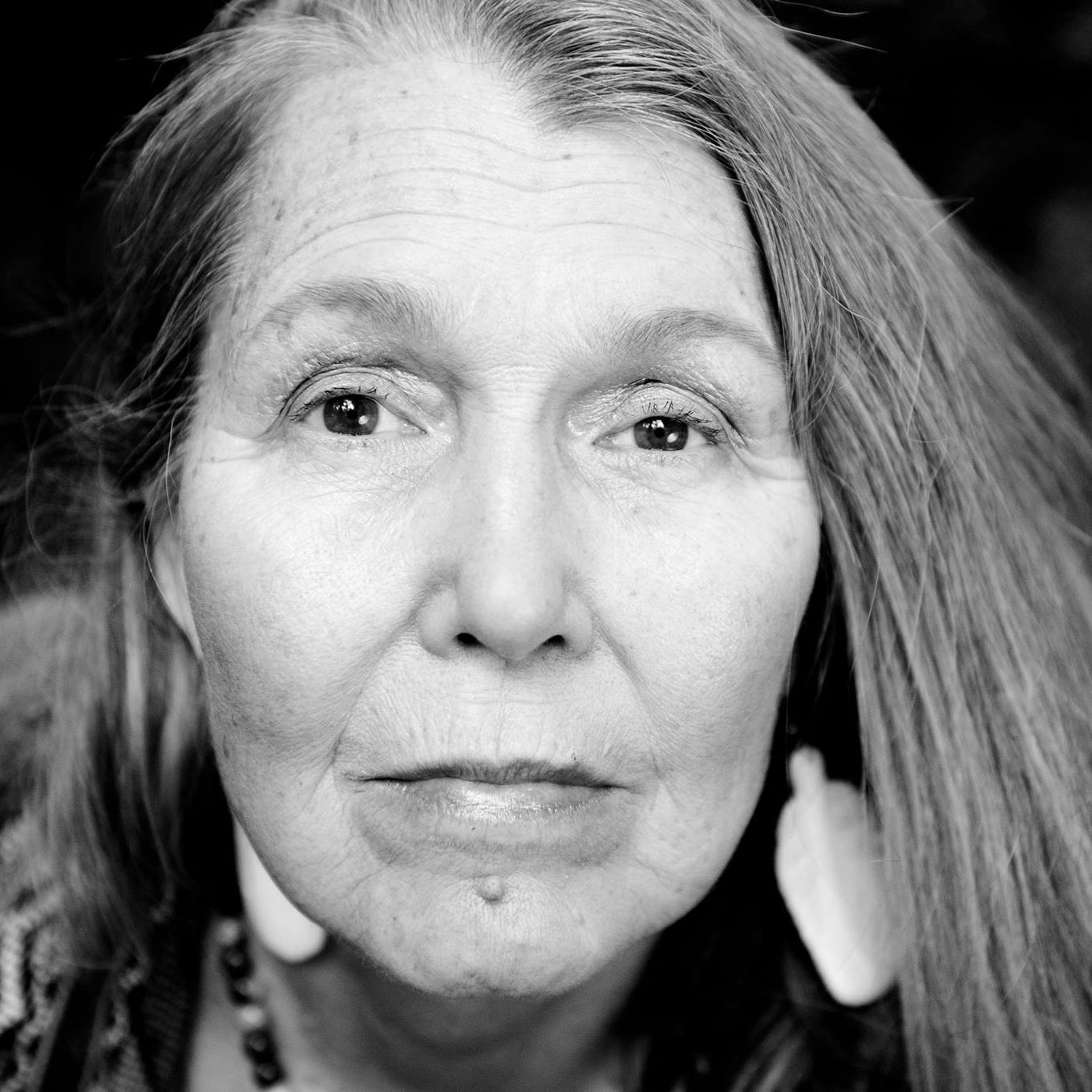 I am in awe of the change in myself over the last 5 days.  I walk away with hope, courage and JOY!  Thank you for community and for dancing in the forest, for the sacred fire and for our ability to choose our own reality!  Dance is my medicine.
Join the community on the next Unifier Roots Gathering on June 22nd-25th 2017 in Massachusetts.  For more information visit www.unifierfestival.com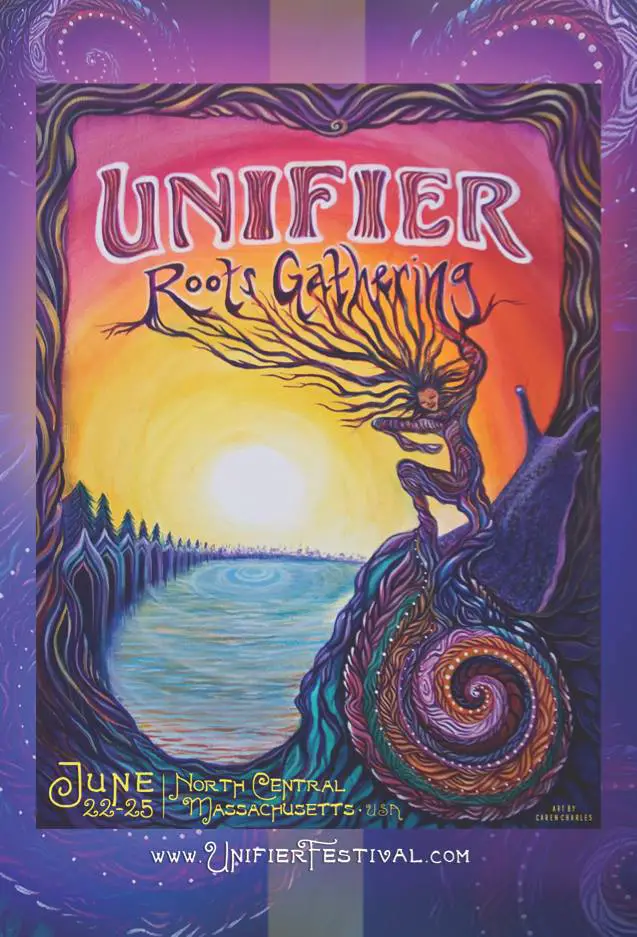 For more information on ceremonies and community events in Costa Rica contact [email protected].