The Costa Rica News (TCRN) - On Sunday, during the closing ceremony of the World Cup, Shakira did not move her hips as usual,...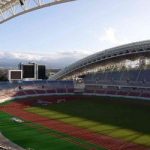 Costa Rica's new National Stadium opens it's doors to the public this Saturday, kicking off the inauguration with a soccer match between Costa Rica and China.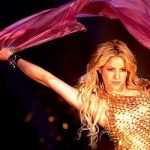 Ticket prices for the Shakira concert at the Costa Rica National Stadium will be: ¢62,000, ¢41,000, ¢31,200 and ¢15,600, reported by the event producers this morning at the news conference.
by TCRN Staff The Colombian singer Shakira announced that, through the Barefoot Foundation, she will build a new school in Haiti. Thus, the famous artist...