BY HILLARD GROSSMAN
Quicker air routes, cheaper flights and less expensive surfboard fees are giving Central Florida surfers an economical way to catch some waves off the coasts of Costa Rica and other Central America surfing hot spots.
TIP: Get updates on upcoming Costa Rican Retreats & Events by joining our newsletter. Don't miss out on what's happening around you! Click here.
Tonight at Orlando International Airport, Central America-based TACA will introduce its new three day-a-week direct flights to Costa Rica — with a brief stop at the airline's hub in El Salvador — beginning Nov. 1.
TACA joins JetBlue, which began daily direct flights to Costa Rica this past spring.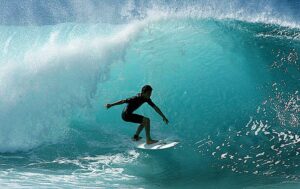 "It actually opens the market," Carol Holland of Surf Express International in Cocoa Beach said. "El Salvador has a great airport for connections, and this opens it up to Panama and Nicaragua."
Round-trip flights will cost about $250 with a $50 fee for a surfboard bag each way. Flights leave at 6 a.m. from Orlando on Monday, Thursday and Saturday, and arrive in El Salvador at 7:45 a.m. before touching down in San Jose, Costa Rica, at 9:45 a.m.
Flights coming back to Orlando arrive at 11:05 p.m. Wednesday, Friday and Sunday.
"That sounds like a decent flight, for sure," said Sebastian Inlet regular Travis Beckmann, who today competes in Canada's Coldwater Classic. "I usually go with JetBlue direct from Orlando to San Jose. But (this) flight is cheap and so are the board prices."
When Martinair's one-of-a-kind direct flight to Costa Rica (with free surfboard travel) pulled out of the Orlando market early last year, surfers were left with unpopular options, such as leaving from Miami, arranging connecting flights and/or paying excessive surfboard fees, some ranging as high as $150 upwards to $300 each way. Continental even put an embargo on boards.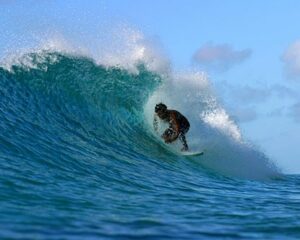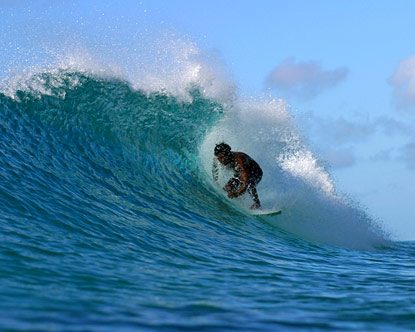 "This summer, Costa Rica dropped big time," said Holland, whose son, Todd, is a former ASP World Tour surfer. "Fortunately, Nicaragua and Indonesia picked up. Some of (the slowdown) was due to the economy, and the prices; some was due to longevity. Like Cancun was once the hot spot, a lot of people have been to Costa Rica already, so they wanted to go somewhere different."
It's also been a slow travel summer for Michele Francis, co-owner of Worldwide Adventures Inc. in Satellite Beach. But the new TACA flights excite her.
"TACA is a very good flight, with good service, good food and comfortable seats," she said. "El Salvador itself is a great surfing hot spot. I found it's much cheaper, though, to fly to Costa Rica (and connect) than it is to fly straight to El Salvador."
JetBlue's three-hour direct flight also is gaining popularity, although longboards are not allowed.
"They charge $50 a board, and they will open the (board)bag," Holland laughed. "TACA charges the same, but they don't open the bag.
"You remember, we were once paying $348 from Miami to San Jose, just so we could take 'free' boards. Now, the airlines have to compensate some way when the airfares dropped."
Besides TACA's $235 flight, Francis said she could not find any other flight from Miami to Costa Rica for less than $400. American Airlines, with its hub in Miami, charges $100 a board each way.
Incidentally, KLM-owned Martinair returned its Orlando to Amsterdam non-stop service last Thursday with a 274-seat aircraft. The company will offer three flights a week with a potential $54 million economic impact to the central Florida region.