Last Saturday night, in the Ecuadorian city of Ibarra, a man, allegedly Venezuelan, took his former sentimental partner hostage for about 90 minutes. Neither the police nor the numerous witnesses intervened to help the victim. Sadly, the situation had a tragic denouement, as the aggressor stabbed the woman to death.
The man was apprehended, but this crime triggered xenophobic riots against other Venezuelan nationals in the city. Later on, police sources denied that the man was from Venezuela. This is a stark reminder of an age long problem. Gender violence is alive and kicking all over the world. Unfortunately, not even Costa Rica is free from this scourge.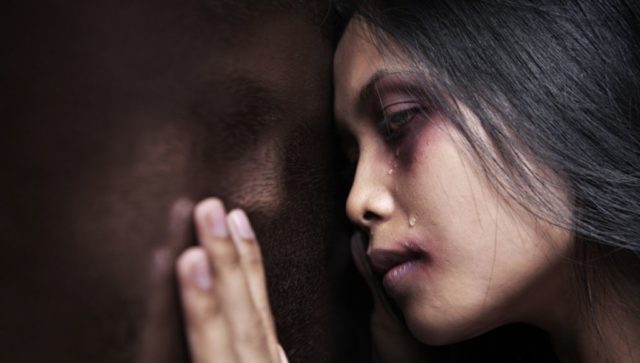 In 1999, the General Assembly of the United Nations (UN) designated November 25th as the World International Day for the Elimination of Violence Against Women. The UN defines violence against women as "any act of gender-based violence that results in, or may result in, physical, sexual or psychological harm to women, including threats of such acts, coercion or arbitrary deprivation of freedom, whether they occur in public or private life".  Spurred by the increasing levels of violence against women, the Costa Rican government has declared the fight against gender violence a national priority.
Laws
– In Latin America and the Caribbean, 24 out of 33 countries have regulations against domestic violence, but only nine of them typify different expressions of violence against women.
– In 1996, Costa Rica passed the Law Against Domestic Violence. It was amended in 2010.
– In general, Latin America and the Caribbean have the highest global rate of sexual violence against women in the world and the second highest caused by the current or previous partner.
– Gender-based violence affects negatively the well-being of women and impedes their full participation in society.
– Violence against women and girls is a serious violation of human rights. Its impact can be immediate and far-reaching and includes multiple physical, sexual, psychological, and even fatal consequences for women and girls.
An insidious matter
The acceptance and even showcasing of gender-related violence are not exclusive to any particular culture. It does not only have to do with practices like child marriage and female genital mutilation (FGM) It comprises femicides (female homicides) and less notorious types of violence against women. These can include street harassment, symbolic and political violence, as well as sexual and labor harassment.
For instance, popular cartoon characters such as DC Comics' Harley Quinn and the Joker exemplify how ubiquitous the issue is. Their relationship romanticizes and banalizes the issue. Thus, Quinn is portrayed as a victim, who in spite of being often tormented and beat on by the Joker, always comes back to him, and worse still, one that blames herself for the situation.
What to do
We must strive to provide, both at home and at school, examples that encourage mutual respect between the genres and avoid prejudices and stereotypes.
Prevent children and young people from having access to media content that promotes gender violence.
– Create programs to prevent and address violence against women, its causes and consequences. These programs must begin in the early stages of life, through an educational model that promotes relationships of respect and gender equality.
Maybe the most fundamental step to end gender violence is to achieve public recognition and individual awareness of the different ways in which it manifests itself.
Patricia Mora Castellanos, Minister of the Status of Women and Executive President of INAMU has pointed out that "We have to raise our voices so that this violation of human rights will stop".