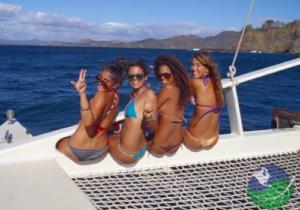 It's soon approaching that time of year, when parents are frantically planning 'fun filled' days for their activity craving kids, teenagers are eagerly anticipating the time for parties and play (the type that differs from the toddler generation) and tour operators are gearing up to take advantage of every money making opportunity. Going away during the Easter (spring) break has become a growing trend both in the Americas and in Europe. As parents, couples are willing to pay big bucks just to make certain their children are occupied, which consequently ensures their own time-out from it all.  Teenagers are making plans to go somewhere 'foreign', have an exotic experience and make those memories that they will look back fondly on when they become the parents that we have mentioned above.
With this demand becoming more evident to those in the leisure industry, the options are now abundant especially to the youth market. Mexico has always been a popular choice amongst the teens of the US as it ensured both tequila and tranquilo. Fast forward to 2012 and adventure activities have made their way into the lifestyle choices of many teenagers. Costa Rica plays the perfect host to the perfect guests. Offering its visitors the beaches that they desire and the cheap booze to accompany. It also offers them a chance to engage in sports such as white water rafting, trekking and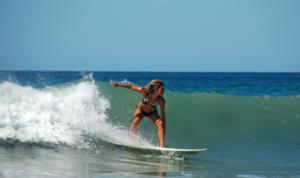 surfing. As a bonus, they are visiting a country that reflects a very happy, laid back lifestyle that makes for 'safer' fun in a more intimate setting.
Though the behaviour of unruly college and university going teens might not settle well with the locals, it seems that Costa Rica's potentially attractive party scene has got a long way to go before it causes unease for the inhabitants of the country. With week long trips ranging between $1,000 to $1,500, it is becoming increasingly affordable to the average teenagers. If it is nightlife you are after and you are on a tight budget then Puerto Viejo in the district of Limon is the perfect place for smaller reggae infused bars and cafes offering a big party vibe. Got a bigger budget? Head to Jaco!
If Costa Rica was to widen its market to incorporate the 'spring break' holiday type then it could bring both advantages and disadvantages. It will expose Costa Rica to the world as a more acknowledged destination especially in Europe and will bring in further economical income. However, on the flip side, adapting to cope with vast amounts of demanding young tourists, the environmental and social well-being of the locals and the culture could be compromised.
From a family perspective, Costa Rica offers great family retreats and environmentally friendly nature lodges. This gives children a chance to interact with the flora and fauna they may be unfamiliar with, in a safe and monitored environment. Most eco-lodges tend to offer many outdoor activities such as jungle rope crossing, tree-house experiences and day trips to locally sourced places of natural beauty (like waterfalls).Guanacaste is a particular favourite when it comes to wildlife and an authentic experience. If this still isn't appealing to a family with many minds to occupy, then an all inclusive/ half-board stay at the sea side resort of Puntarenas is worth considering. You will find international hotel chains, offering quality and quantity for the whole family. The surrounding area has also accepted its popularity amongst both local and inbound holiday makers and this has given rise to many restaurants to dine out in and plenty of nightlife entertainment for the older generations.
Whatever walk of life you come from and whatever age you may be, my advice to you is enjoy the tropical experience of Costa Rica. Don't come to Costa Rica to adapt it to your lifestyle, come here to embrace it for what it is.  If it doesn't offer you what you want, it's probably because it's got something better on offer! Happy vacations!
By Jaz Chopra