There are more and more vegetarian restaurants every single day. Due to this, many food chains are preparing the best vegetable dishes for the vegetarian public. Here's a list of some of these restaurants in the capital city, San Jose.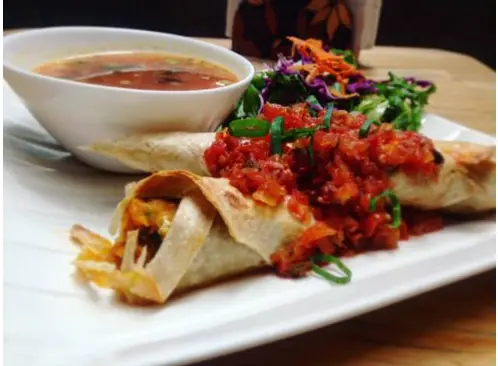 There are many more restaurants that should be counted in this list, but here are seven of them you might visit.
NEMUSHA
It is located in San Jose, San Pedro in front of "Mundo Loco". It opens on weekens from 11:30 am to 11:00 pm. From Monday to Thursday 11:30 am to 10:00 pm.
"EL BÚHO VEGETARIANO"
"THE VEGETARIAN OWL"
This restaurant is located 25 meters away from "Soda la U", on "La Amargura" street. It opens on weekdays only from 11:30 am to 8:30 pm.
"VISHMU"
The outlets are located in San Jose, San Pedro and Heredia. The restaurants are open from 8 am to 8 pm.
"SODA SUSBIDA"
SODA SUSBIDA is located on the 7th avenue, 5th street, across from the French Alliance. It opens from 11 am to 4 pm from Monday through Friday and Saturdays from 11 am to 4 pm.
RAVI
This café is located in Barrio Escalante and opens from Monday to Saturday from 3 pm to midnight. It is closed on Mondays and Sundays.
MANDALA
This vegetarian restaurant is located in Escasuz, specifically in Galeria Escasuz.
Monday and Tuesday: 12 pm to 9 pm.
Wednesday to Saturday: 12 pm to 10 pm.
Sunday: 12 pm to 5 pm.
RAW CO
It is located in San Rafael de Escazú 400 meters away from Plaza del Rio Mall. It opens from Monday through Friday from 8 am to 7 pm. It is open from 8 am to 3 pm on Saturday. It is closed on Sunday.