Pretty much everyone wants to be able to retire early. Unfortunately, very few people will be able to do that. The truth of the matter is that a lot of people simply do not plan ahead. This can make future life very difficult for them. Thankfully, there are some things that you can do to increase the likelihood that you are going to have a bright and successful future. So, what can you do to ensure that your future lifestyle is lavish and satisfactory? You will find out in the guide below.
Skimp Today
When it comes down to it, a lot of people simply overspend in the present. This is going to be very problematic. If you are spending too much money on unnecessary items, there is a good chance that you are going to get yourself in money trouble. If you want to avoid troubles and ensure that you can enjoy yourself in the future, you really need to skimp today and save more money for the future. Do not buy unnecessary items. Instead, you should set the money aside and use it to improve your future lifestyle.
Insurance
Nothing is going to drain your money quicker than an unexpected accident. If you get into a car crash, you may lose a significant amount of money on medical bills and mechanic costs. With this in mind, you need to take steps to protect yourself. Health and automobile insurance will be essential. With insurance, you will be able to pay for the damages using your insurance and not out of pocket. In return, this will allow you to easily support your future luxurious lifestyle.
Be Realistic
At the end of the day, not everyone is going to become a millionaire. Many people will not be able to live an 8 figure dream lifestyle. There is a good chance that you fit into this category. Nevertheless, it does not mean that you cannot enjoy your lifestyle in the future. With that being said, you need to be realistic with yourself. If you have limited resources, you should not try to be a millionaire. Instead, you should maintain enough money to enjoy yourself. You do not need millions to have a good time anyway.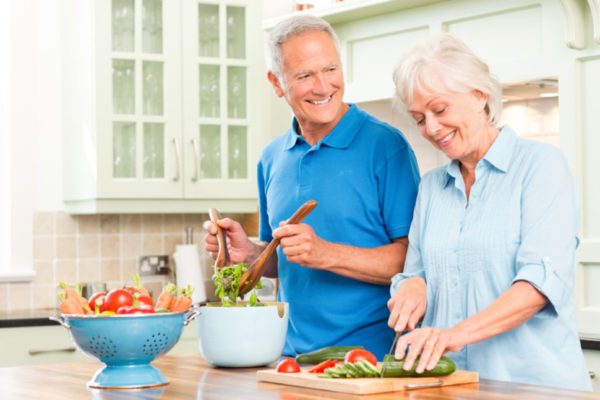 Work More Often
Whether or not you like it, you might be required to work more diligently in the present to prepare yourself for a bright and happy lifestyle in the future. You should not be afraid to work two jobs if necessary. This is the best way to accumulate more money. And of course, that money can be put to good use in the near future.
Exercising And Eating Healthy

Being confined to a home, because of poor health, is something no one wants to think of. Well, if you want to live a fulfilling life, you will need to exercise and eat healthily. The complications of obesity include cardiovascular, fatty liver, gastroesophageal reflux and gum diseases, as well as sleep apnea, osteoarthritis, and cancer. If you develop any of these diseases in your lifetime, it will make your life more complicated. Not only will you be spending a lot of time at home, but also you may end up being an inpatient at your local hospital.