By Kimberly Byrne, TheCostaRicaNews.com.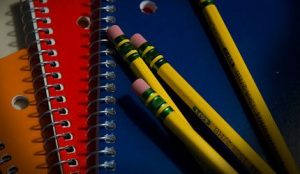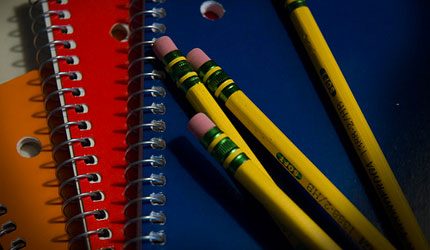 The Southern Pacific Zone of Costa Rica hosts small, expanding communities who have been actively fostering the preservation of quality education proving to have endurance throughout crises involving the world and local economy, and crippling storms on their infrastructures. Both public schools and new private schools are strengthening their educational centers by encouraging new growth and accessibility for local families and foreign families who wish to relocate. The schools are incorporating adapted and evolved multi-dimensional tools for the global world- increased English and bilingualism within the curriculum, among many other sports and culturally pertinent subjects. Stimulating a love of learning at the early childhood development stages, namely preschool to grade six, can further the children of this region towards futures at higher education levels in universities, such as the newest edition in Central America: The University of Costa Rica.
Maintaining the surrounding schools infrastructure while adapting universally integrated and multi-cultural programs for the young children is no easy feat, but deemed a priority in the south. Extending school accessibility and increasing quality institutions makes the south an attractive option for families that want to move outside of San Jose or it's major suburbs (like Escazu).
New provisos and private schools for local and foreign students alike have reconciled international parent's concerns of relocation to rural Costa Rica, while maintaining the international quality of their youngster's educational transition, and further competitive development. Parents within the area saw the demand for further quality teaching and language integration with reinforcements following some of what the foreign families were used to such as: multi-lingual courses, homework, and assignments. The demand was so strong that two foreign couples opened a school called Escuela Verde Costa Ballena in Uvita, with an ultimate school site in 2011 in Bahia. It is a private grade school that began in 2009 for preschoolers with its aim on ecological studies and bilingualism. All nationalities are taught courses in both Spanish and English (after kindergarten is completed, English exposure is increased to 40 percent). The school follows Costa Rican curriculum and U.S. grade guidelines. The community has shown so much support of these preschools and grade schools that there is hope this support and success will stimulate other communities to follow suit and open their own quality international institutions.
Public schools have also persevered in strengthening their curriculum and quality control in the area with increased graduation percentiles from kindergarten to grade 6, despite challenges with their infrastructure after devastating storms such as Tomas. Principal Aurelio Noguera Valverde, of the elementary school La Flor de Bahia, commented that registration for preschool and primary school has been on the rise since 2010, as has the staff, which now includes 18 members. Dennis Jimenez Padilla, the principal of La Uvita School, reported an increase in student motivation in academics and cultural activities.
The school system has indeed persevered in the advent of the region's endorsement from the ground up. The community, parental, and pastoral support in both the communities of Uvita and Bahia have proven to be invaluable, allowing the village to raise the child in the educational sense. Uvita's community sites a group of 8 or more individuals persistent in development projects to benefit the public school institutions, pressing for the new hall that was built, and continuing to support the quality of sports facilities and curriculum supplements. Teachers from the two schools report although some children do not have the resources at home for adequate study conditions, the well-maintained schools provide a haven for growth and learning.
Quality education from an early age increases the percentile of the Southern Pacific Zone student's attendance in Universities such as at the University of Costa Rica. The Zone hosts a predominant amount of families stemming from a working class or farming background, and this social stratum is reported as making only 8 percent of the students accepted at the University of Costa Rica. By focusing on the youngest developers, the community hopes to meet international standards and encourage high school and university graduations to allow their children to become the future voices for Costa Rica.
The progressive schools in the southern zone are encouraging an eclectic quality approach to their academia to not just be adequate, but beneficial and also meet the demands of the fluxing population in areas like Quepos, Dominical, and Uvita. With continued support and feedback of like minds, the schools both public and private in the region hope to provide multi-dimensional, multi-cultural, advanced curriculums. Society as a whole here in the South Pacific Region seems adept at preserving their quality education, while working to maintain international expectations that inspires confidence in all of us.
How can tourists on short term or long term stays benefit from or contribute to these school's progressions? Try volunteering your time for extracurricular activities or tutorials, or contribute by donating school supplies, books, or CD-ROMS.